Our offices are open and your orders will be processed and delivered the same day, as usual.
However, we are currently closed to the public until the containment is lifted by the Health Ministry.
Buy Local | Discover our Products
Achievements and Customer Examples
Old Forest
Janick Wildman
View from Under a Palm Tree
Marie-Josée Plourde
Dahlia Flowers
Chic Extensions, Granby
Coniferous Trees in the Fog
Elisabeth Comeau, Sherbrooke
Birch Tree Forest
Décoration et Cie
Joffre Lakes, British Columbia
Kalee Ryan
Exotic Tropical Foliage
Maison Enfant Soleil and Maisons Bonneville
Centenary Tree Trunk
Kim Interior Concepts
Castle Stone
Jackie Glass Inc
Concrete Wall Art
Kim Husereau
Sinfonia Della Foresta in sepia
Johanne Ouzilleau
Circles of Time
Bonnefire Store, Toronto
Peeling Paint Brick Wall
Yanka Julian
Old Map 1746
Sleepy Panda Homes, Boston
Zoom on a Tree Trunk
Livara Design
Wheat Field
Franca Bassanese, Rimouski
Peeling Paint Brick Wall
Franca Bassanese, Rimouski
Bouquet of Fabric Flowers
Caroline Boucher
Fern Carpet
Clare Nisker Design
Morning Mist
Elizabeth Long, Scarborough, Ontario
Brown Old Brick Wall
Elizabeth Long, Scarborough, Ontario
Tigers' Paradise
Lyne Rondeau
Good Old Brick Wall
Mireille Dubé, Rivière du Loup
Mural wallpaper with a 100% satisfaction guarantee
Muralunique is Canada's leader in wallpaper murals. In business since 2006, we are renowned for the quality of our products and service. We offer a
100% satisfaction guarantee
to our customers.
Contact us
for more details about our products and services.
For a more personal touch, choose custom murals
Do you want a wallpaper mural made from one of your own images or pictures? Our custom mural service allows you to upload your image, enter your dimensions, obtain a custom price and place your order directly online. This is a quick and simple way to add a personal touch to your wallpaper mural.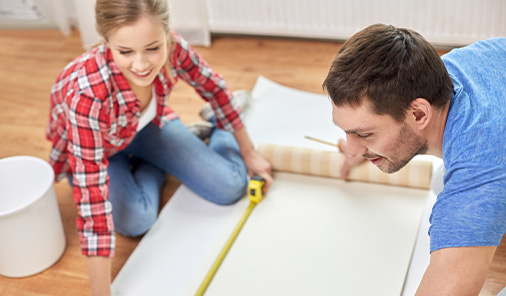 Have any doubts about the installation because you have never installed wallpaper murals before? No problem! Our murals are prepasted and designed to be easily installed (even by someone who has never installed murals and/or wallpaper before)! For more information, check out our
mural installation instructions
for more details about installation. If you want a professional to install your mural, please see our installation service section.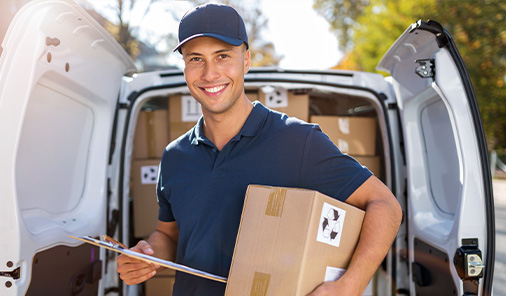 To simplify the buying process for our customers, we pay the shipping costs. Muralunique provides free shipping everywhere in the world where Canada Post offers service. Please see our
shipping policy
for details on delivery times and options.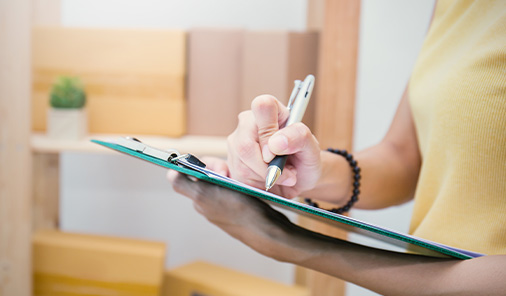 The largest choice of
in-stock murals
In order to offer same-day shipping, Muralunique is the only company in Canada to keep all its wallpaper murals in stock. Depending on your location, you can receive your wallpaper mural in as little as 24 hours. Whether for your home or your business, a quick
search by color
or a
search by size
will help you to find the product you want.
Wallpaper murals that are easy to install, remove and reinstall
Why do we only offer paper for our wallpaper murals? Just simply because it's the best material. We print our wall murals on a
unique, high quality paper
reinforced with a polyester fiber. We use powdered inks (laser printing) and the colors stay beautiful and vibrant for at least eight years, while others use liquid inks (Ink Jet) with colors that can fade after only three years. Our paper has a matte finish, much more realistic than vinyl (which is shinier) for the majority of images. In addition to being easy to install, our wallpaper murals are also very easy to
remove and reinstall
without damaging your wall.
Quality murals entirely made of wallpaper eco-responsible and biodegradable
Our murals are made with inks that are produced in a factory with green energy.