Made in Canada. All our Murals are in Stock.
Shipped the same day or the next day at the latest. Custom Murals: Maximum of 7 business days.
Discover our Products
Achievements and Customer Examples
Funny Giraffe
Lise Gilbert
View of Château Frontenac in Quebec City
Serge Faucher
Custom Wall Mural
Pia Gamberg
City Landscape at Night
Jean-François Blais
Golden Gate Bridge in San Francisco
Jean-François Blais
Peonies in Black and White
Sonia Bégin
Dahlia Flowers
Création Signé M
The Earth from the Moon
Luce Garneau
Custom Wall Mural
Omnifab in Louiseville, project by Christiane Thibault, Interior Designer
Constellation of Mandalas
Anne-Marie Couture (AMC Design) for Mario Nadeau from St-Rédempteur
Dahlia Flowers in Black and White
Danielle Matte
Brooklyn Bridge at Night
Anne-Marie Couture (AMC Design) for Michel Labonté from St-Narcisse
Manhattan at Night with Window Frames
Anne-Marie Couture from St-Bernard
Sinfonia Della Foresta
John Mulvanny from Malahide, Dublin, Ireland
Leonard on Board
Alice Baratchart and Bill Chatzopoulos
Canadian Shield Swirl (Black and White)
Charlène Thomas, Trois-Rivières
Geometric and Floral Collage
Janice Friday
Concrete Wall Art
Éric Généreux
Centenary Tree Trunk
Kimberley Bosveld (By Kim Interiors)
Custom wallpaper for Abbey Sharp; a well-known dietitian, food blogger (and more) in Toronto.
www.abbeyskitchen.com
Nature Goddess
Martine Miron
Autumn Sun
Andrea Gossmann
Chicago Custom Mural
Lyne Rondeau
Custom Made Mural
Lyne Rondeau
Constellation of Mandalas
Jean-Guy Michaud
Not Just Another Brick on the Wall
Gabriela Sube, Avalos Design
Moraine Lake, Alberta
Melitona Gilchrist, British Columbia
The winner of our 09/15/2020 draw
Custom Wall Mural
Abdel Rahmen, Alfa Homes Inc.
Exotic Tropical Foliage
Camille Tremblay, Interior Designer
Horizontal Barn Wall
Black Star Interiors
Dahlia Flowers (Black and White)
Monique Dextras, Lévis
View from Under a Palm Tree
Marie-Josée Plourde
Dahlia Flowers
Chic Extensions, Granby
Coniferous Trees in the Fog
Elisabeth Comeau, Sherbrooke
Birch Tree Forest
Décoration et Cie
Joffre Lakes, British Columbia
Kalee Ryan
Exotic Tropical Foliage
Maison Enfant Soleil and Maisons Bonneville
Castle Stone
Jackie Glass Inc
Concrete Wall Art
Kim Husereau
Sinfonia Della Foresta in sepia
Johanne Ouzilleau
Old Map 1746
Sleepy Panda Homes, Boston
Wheat Field
Franca Bassanese, Rimouski
Peeling Paint Brick Wall
Franca Bassanese, Rimouski
Bouquet of Fabric Flowers
Caroline Boucher
South African Forest
Rachel Leduc
Concrete Wall (HD)
Tatiana McNeil, Toronto
Multicolored Wood Planks
Claudia Bellai
Bouquet of Roses and Peonies
Marie-Daniel, Sherbrooke
Mural wallpaper with a 100% satisfaction guarantee
Muralunique is Canada's leader in wallpaper murals. In business since 2006, we are renowned for the quality of our products and service. We offer a
100% satisfaction guarantee
to our customers.
Contact us
for more details about our products and services.
For a more personal touch, choose custom murals
Do you want a wallpaper mural made from one of your own images or pictures? Our custom mural service allows you to upload your image, enter your dimensions, obtain a custom price and place your order directly online. This is a quick and simple way to add a personal touch to your wallpaper mural.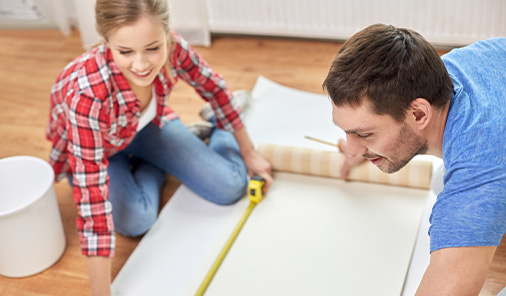 Have any doubts about the installation because you have never installed wallpaper murals before? No problem! Our murals are prepasted and designed to be easily installed (even by someone who has never installed murals and/or wallpaper before)! For more information, check out our
mural installation instructions
for more details about installation. If you want a professional to install your mural, please see our installation service section.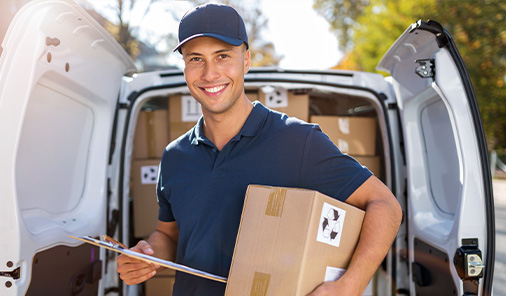 To simplify the buying process for our customers, we pay the shipping costs. Muralunique provides free shipping everywhere in the world where Canada Post offers service. Please see our
shipping policy
for details on delivery times and options.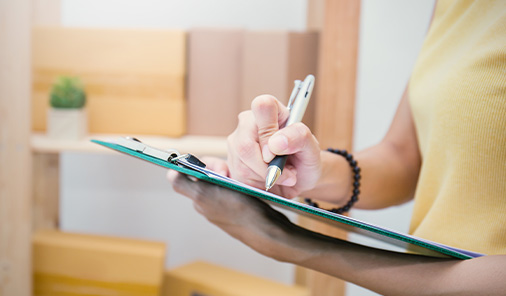 The largest choice of
in-stock murals
In order to offer same-day shipping, Muralunique is the only company in Canada to keep all its wallpaper murals in stock. Depending on your location, you can receive your wallpaper mural in as little as 24 hours. Whether for your home or your business, a quick
search by color
or a
search by size
will help you to find the product you want.
Wallpaper murals that are easy to install, remove and reinstall
Why do we only offer paper for our wallpaper murals? Just simply because it's the best material. We print our wall murals on a
unique, high quality paper
reinforced with a polyester fiber. We use powdered inks (laser printing) and the colors stay beautiful and vibrant for at least eight years, while others use liquid inks (Ink Jet) with colors that can fade after only three years. Our paper has a matte finish, much more realistic than vinyl (which is shinier) for the majority of images. In addition to being easy to install, our wallpaper murals are also very easy to
remove and reinstall
without damaging your wall.
Quality murals entirely made of wallpaper eco-responsible and biodegradable
Our murals are made with inks that are produced in a factory with green energy.
Our Partners / Collaborators