People are more and more looking to create a unique, exclusive ambiance and give life to their room. Trompe l'oeil wall murals are a must to create this unique space. Whether for a bedroom, a living room, a kitchen or a game room, a great selection of wallpaper murals is available to you.
Our wallpaper murals are often seen on TV. You probably have seen us in the TV show "Design VIP" with Marie-Christine Lavoie, "Les Idées de Grandeur" and on different TV shows with Manon Leblanc…We also have been seen in some Canadian and American TV shows. Why this passion for our wallpaper murals? Simply because they create magical and breathtaking spaces!
A picture is worth a thousand words, so here are some examples to illustrate the grandiose effect that a wallpaper mural can create:
1. "View of the Monastery of Montserrat, Spain" Magnificent, isn't? This mural has been used at the Montreal International Tourism and Travel Show. They put a little bench in front so that people can sit and receive a souvenir photo of their trip to Spain.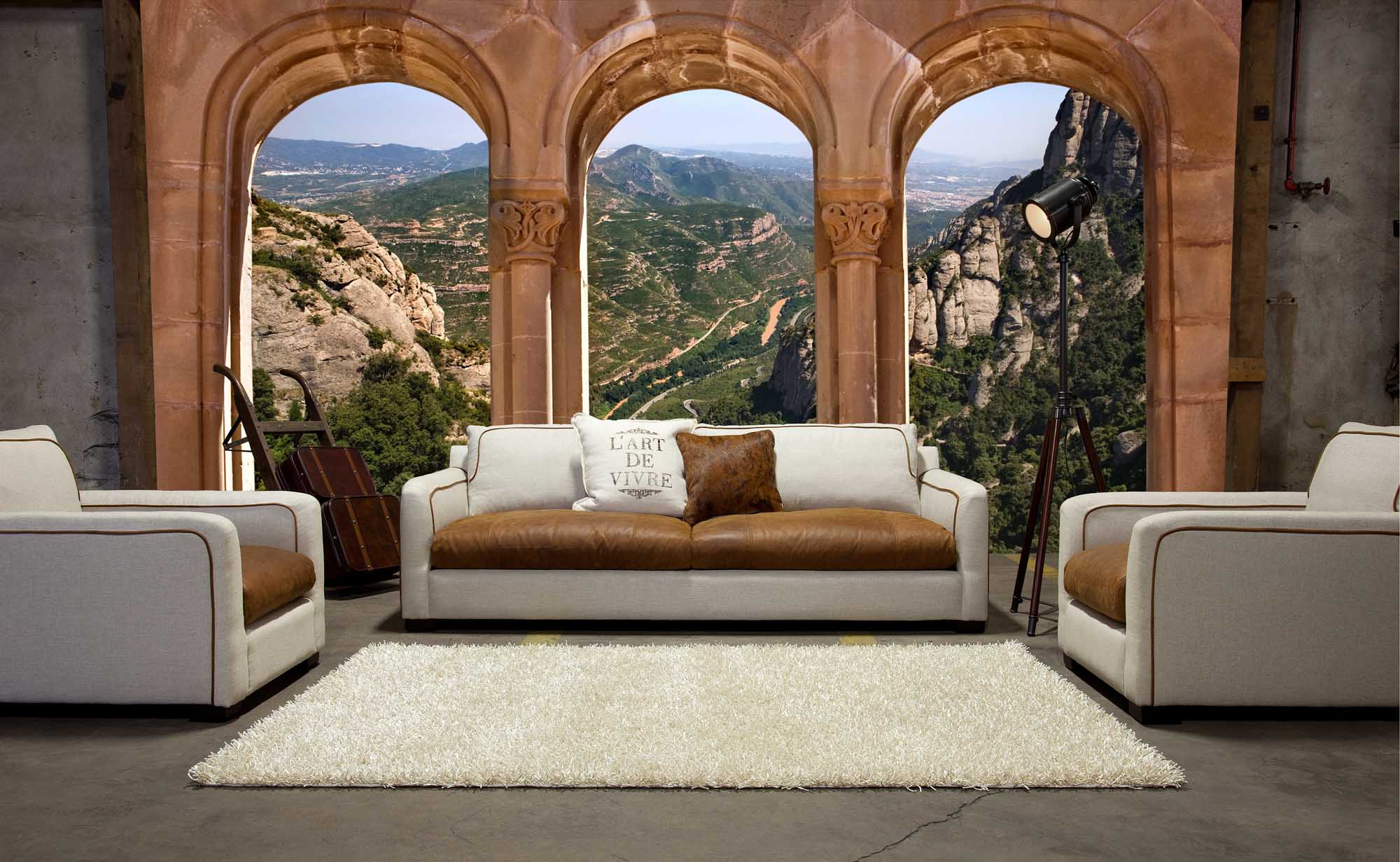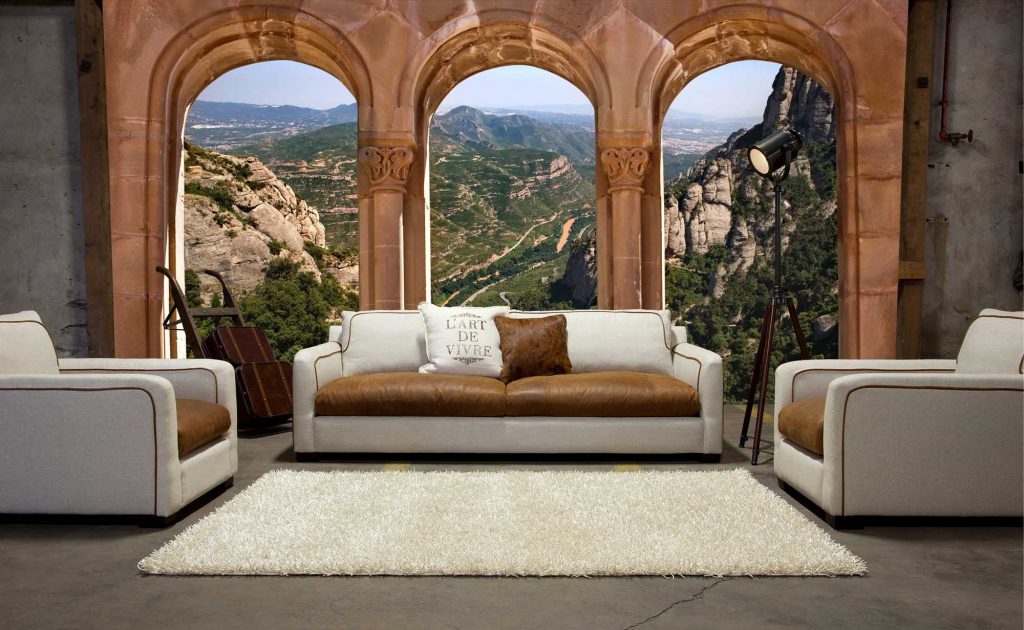 2. "Cellar in Tuscany" You are a wine lover? Here is the perfect wall mural for you! Whether for a dining room or wine cellar, the realism and depth effect is insured!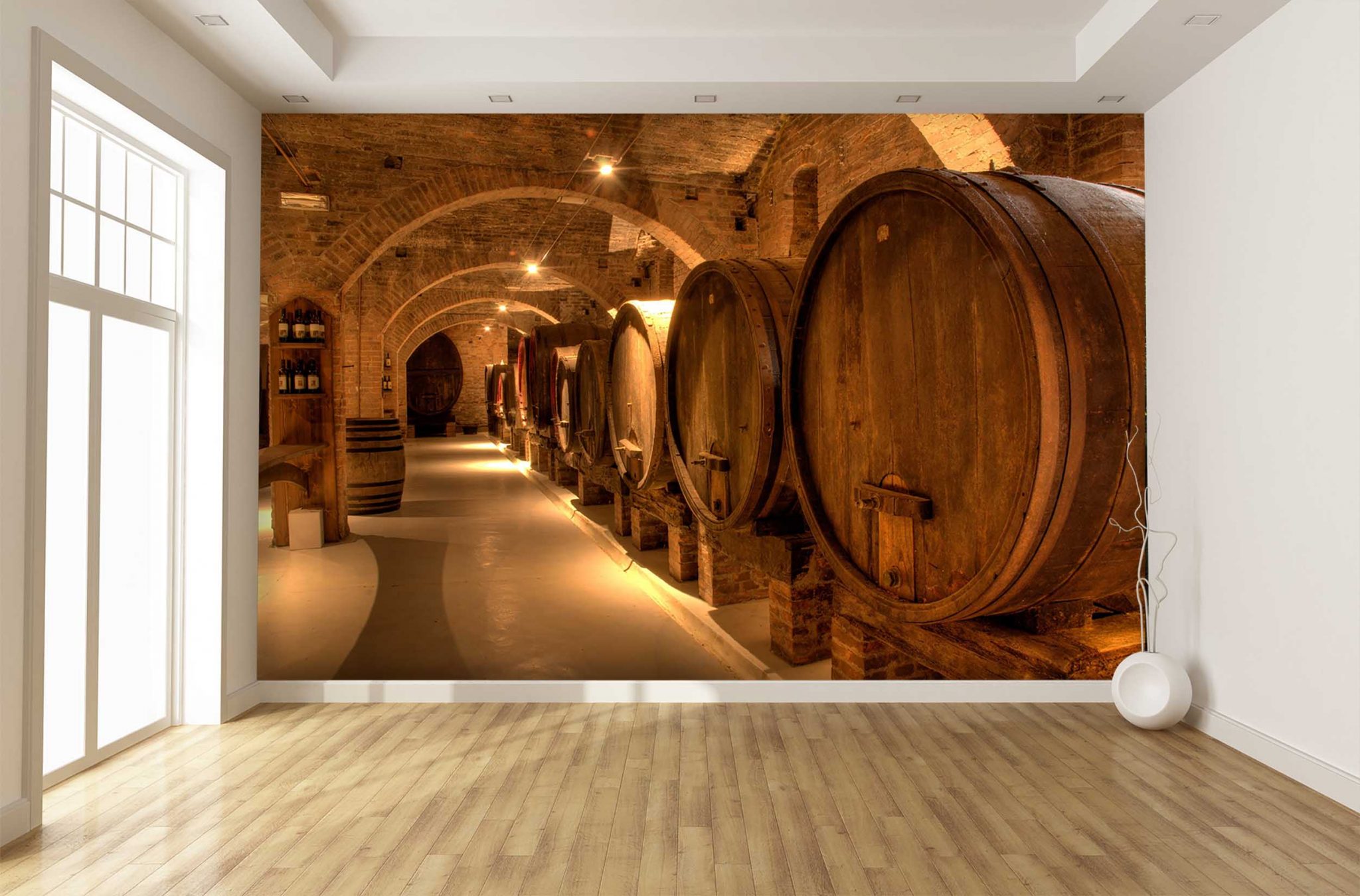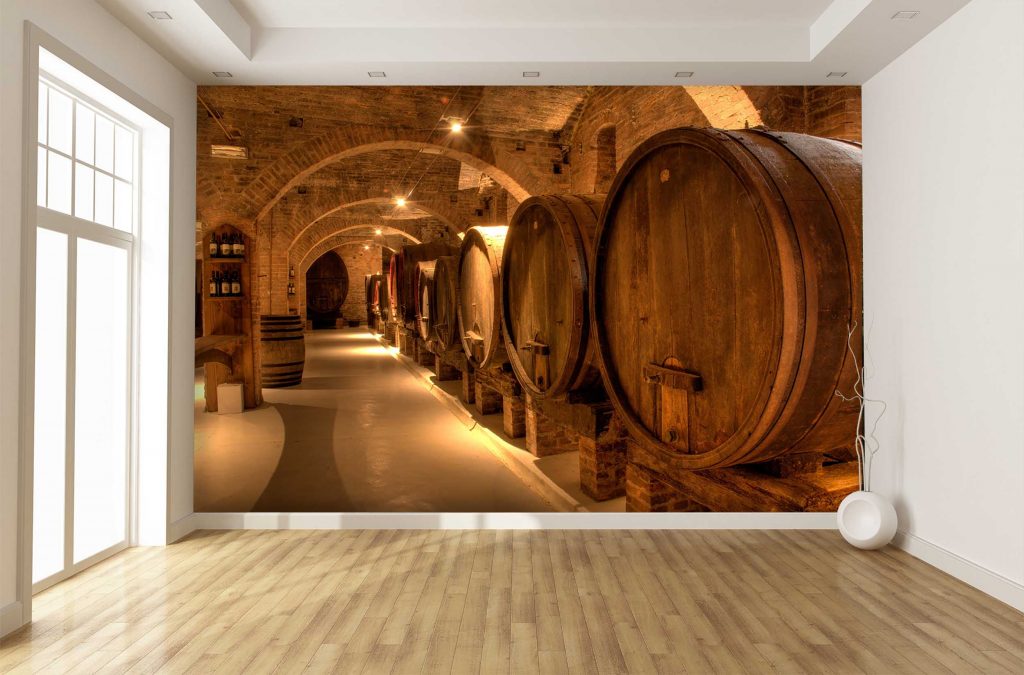 3. Here is our popular "Locker Room" for hockey fans! This wallpaper mural was used by Manon Leblanc a few years ago (Ma Maison…Signed….Manon Leblanc) and was placed on the 4 walls of the bedroom to create the illusion of a real locker room. Your little ones will love it… Guaranteed!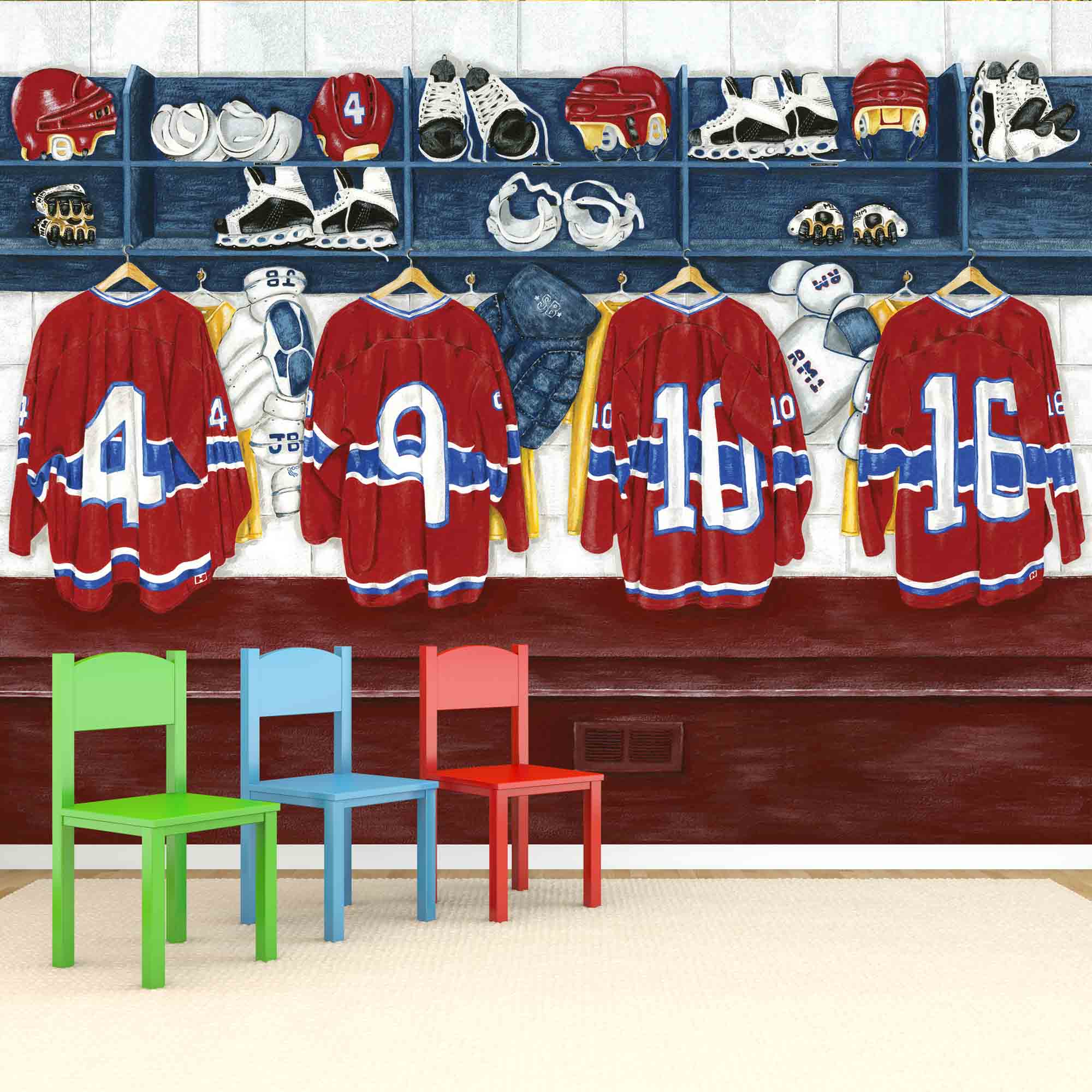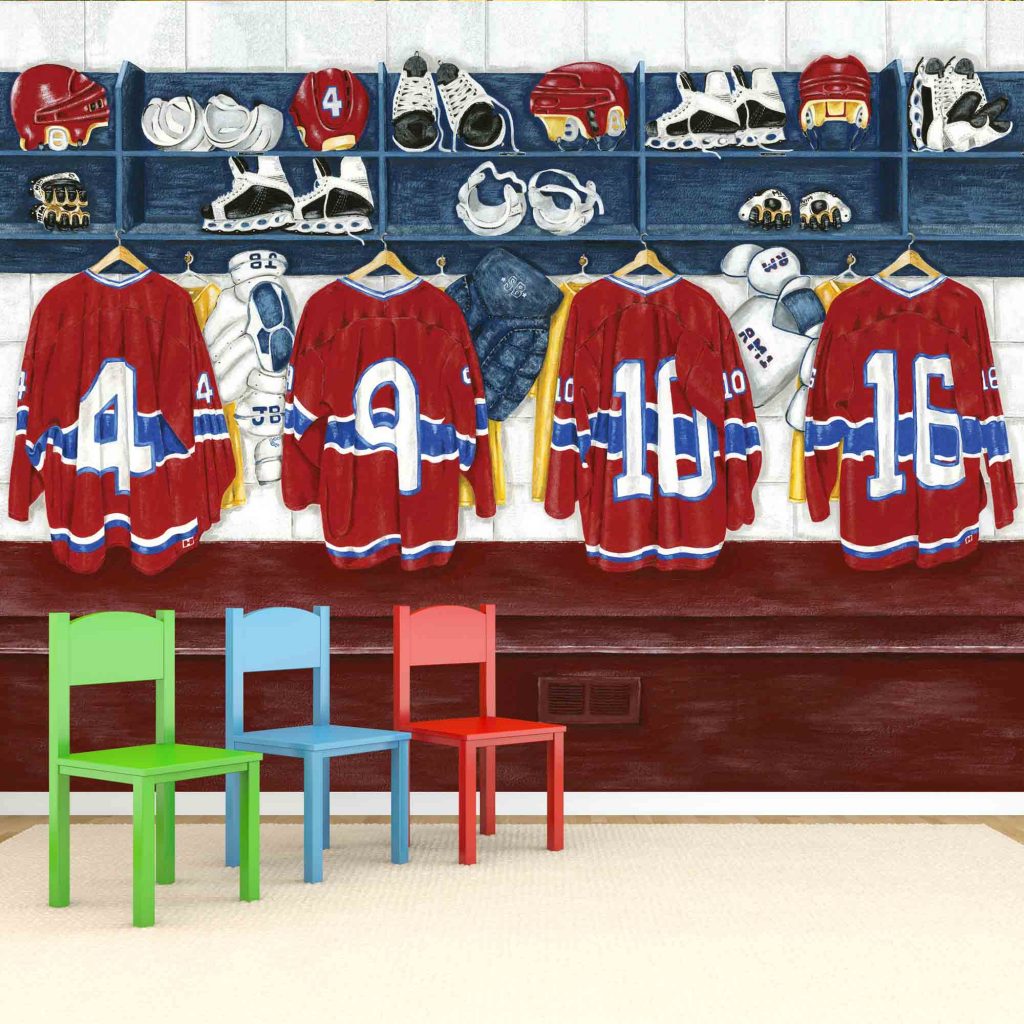 4. "Wood Bridge in a Japanese Garden" This mural gives an amazing sense of depth that will enlarge your room. It will also gives a calm and peaceful effect. Perfect for a coffee room, an office or any other room!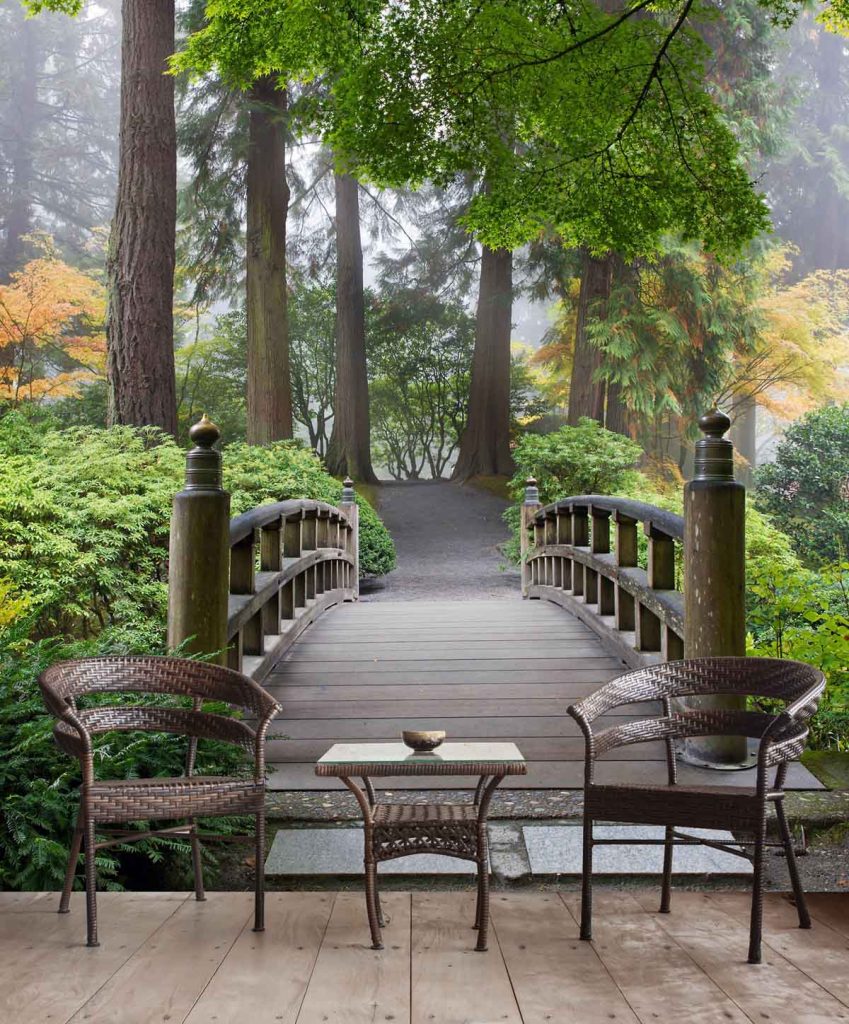 5. "Phone Booth" Perfect for a small plain and lifeless bathroom!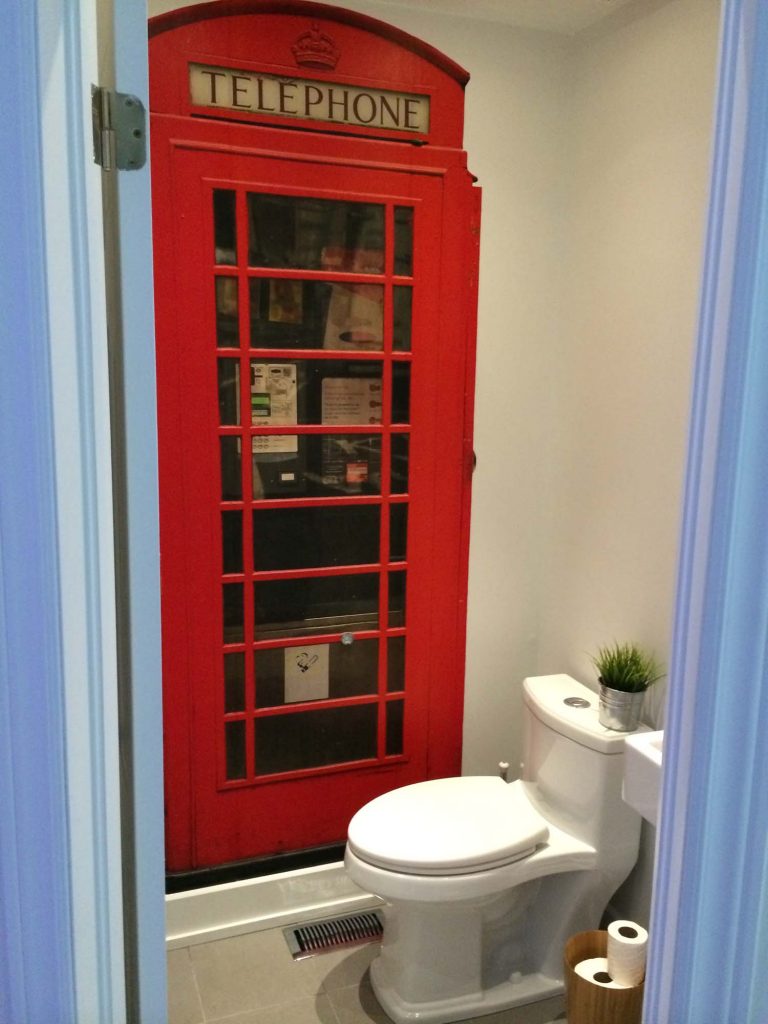 6. "Manhattan at Night with Window Frames" Why settle for a simple wall? Why not treat yourself with a view of Manhattan from the window of a high building? With a wallpaper mural … anything is possible!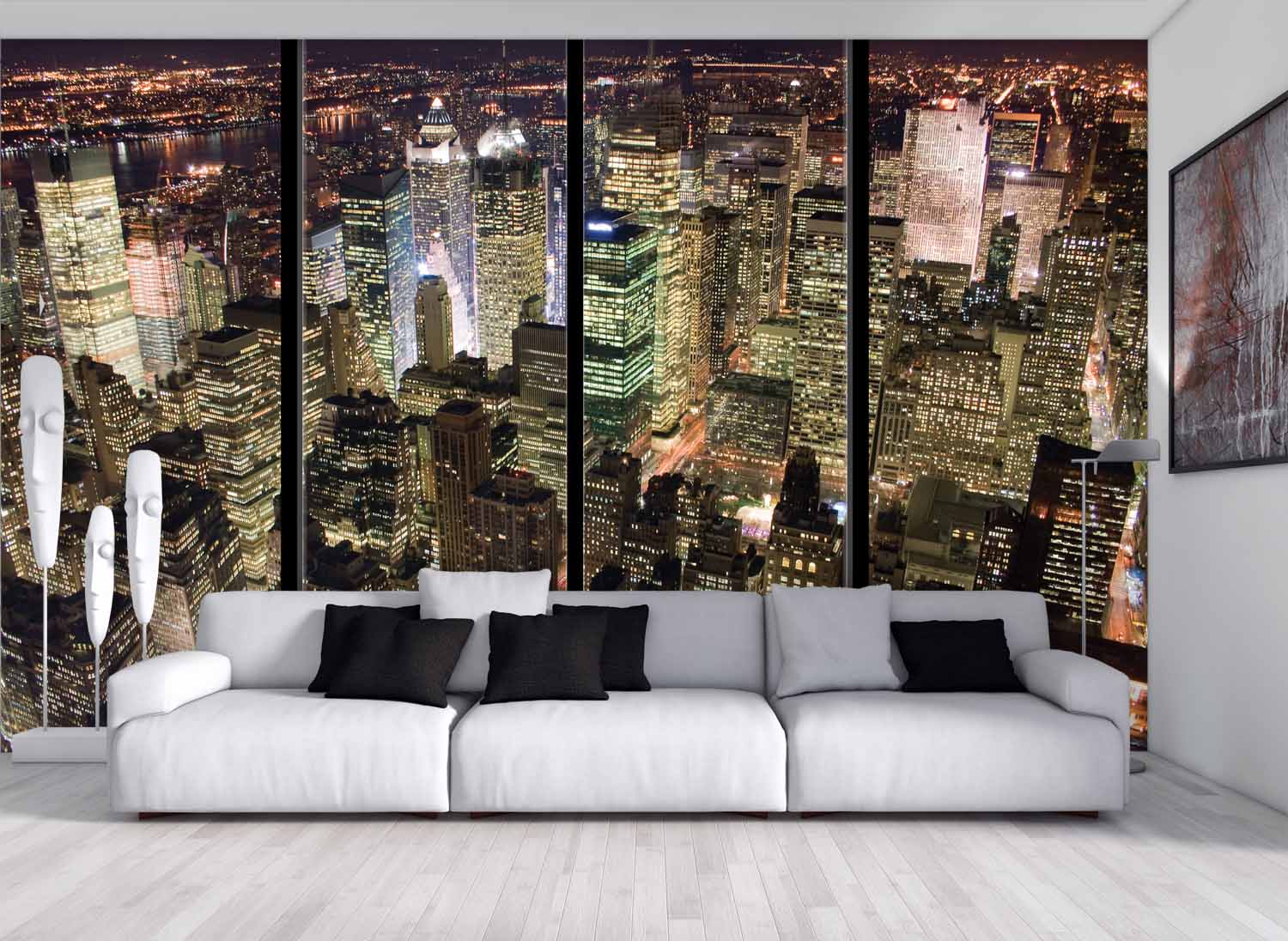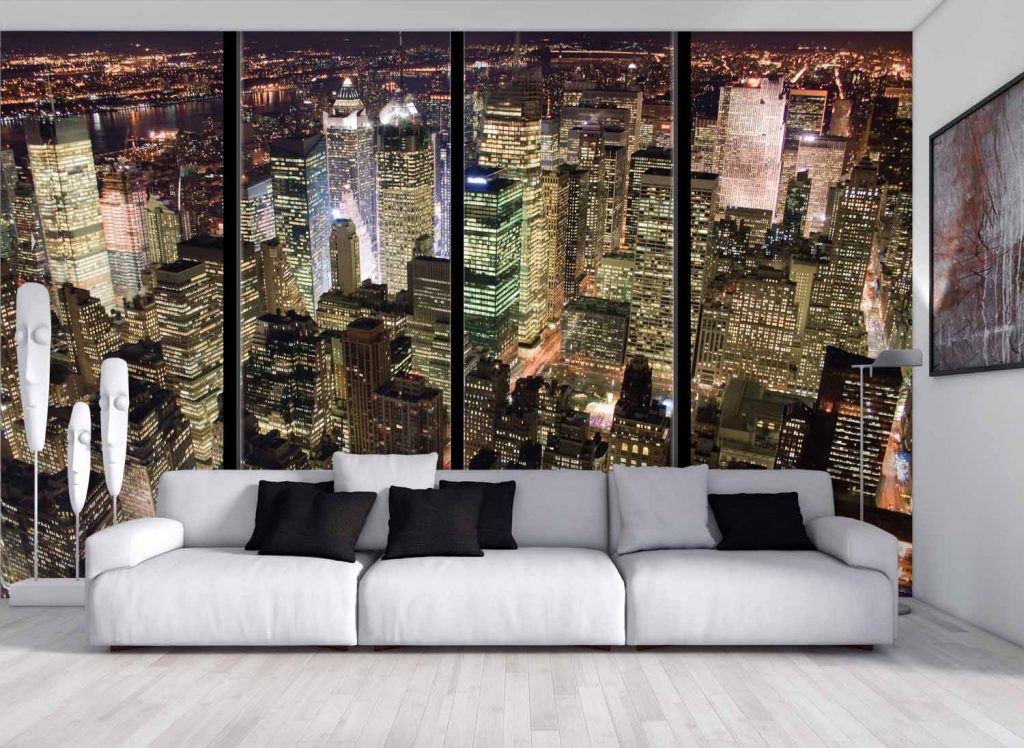 7. "Narrow Street in Provence, France" Travel through your walls and enjoy the sight of a small flowered lane in Provence! Tranquility guaranteed !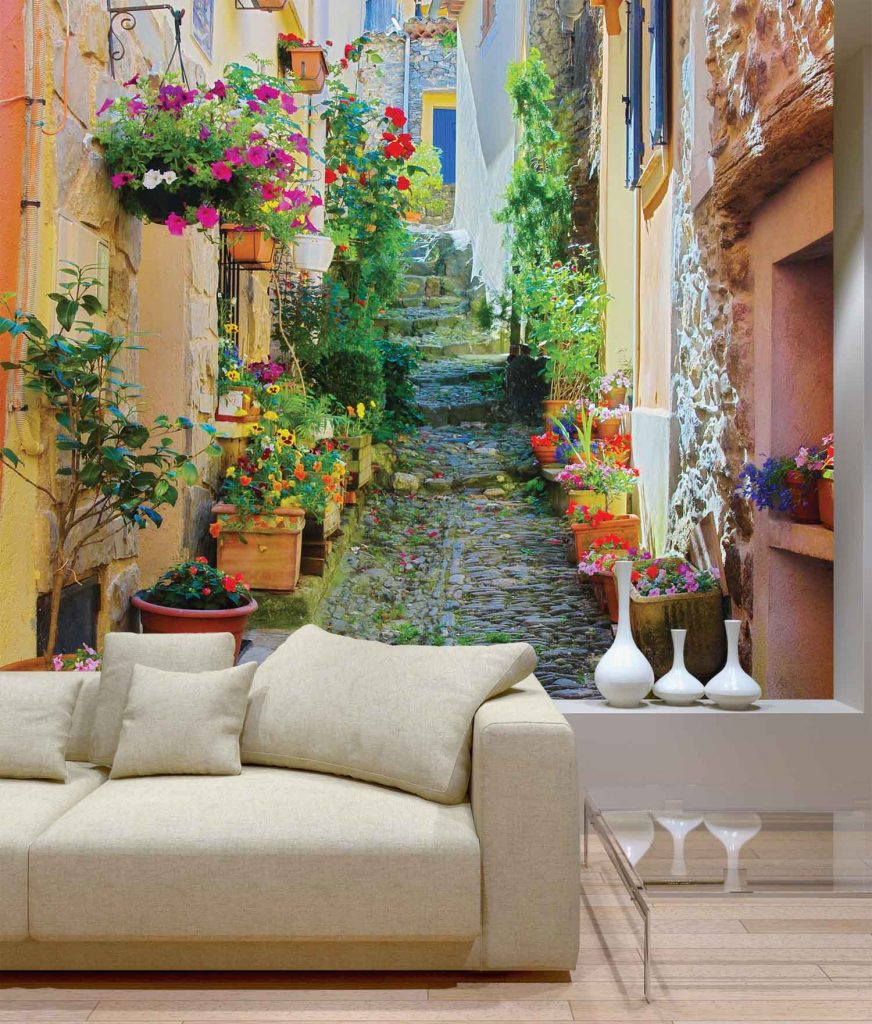 8. "Small Barn" This is a funny cowboy/western wallpaper mural. Use your imagination and dare! Why not for the cottage, a garage or maybe even for a game room for adults!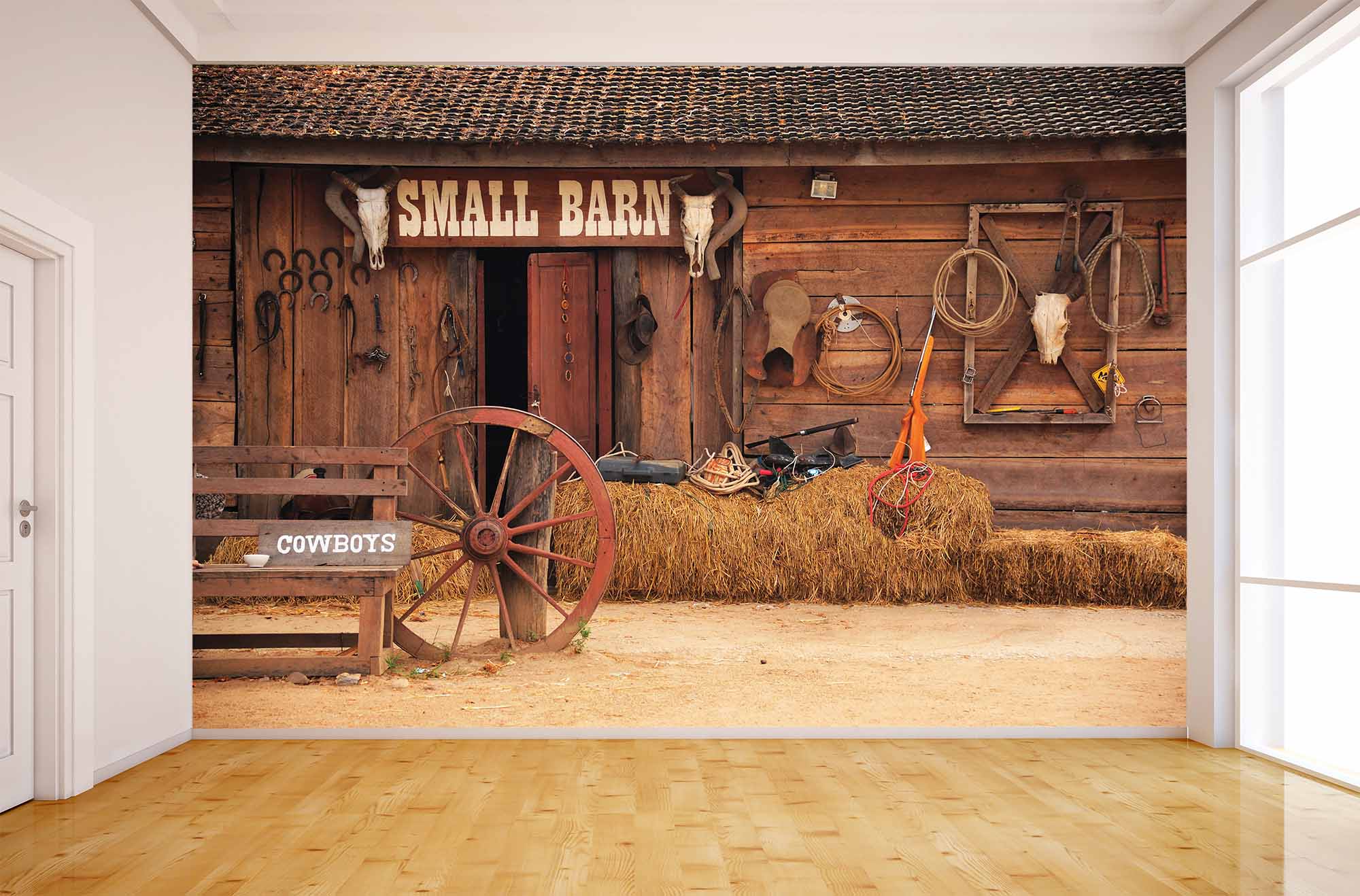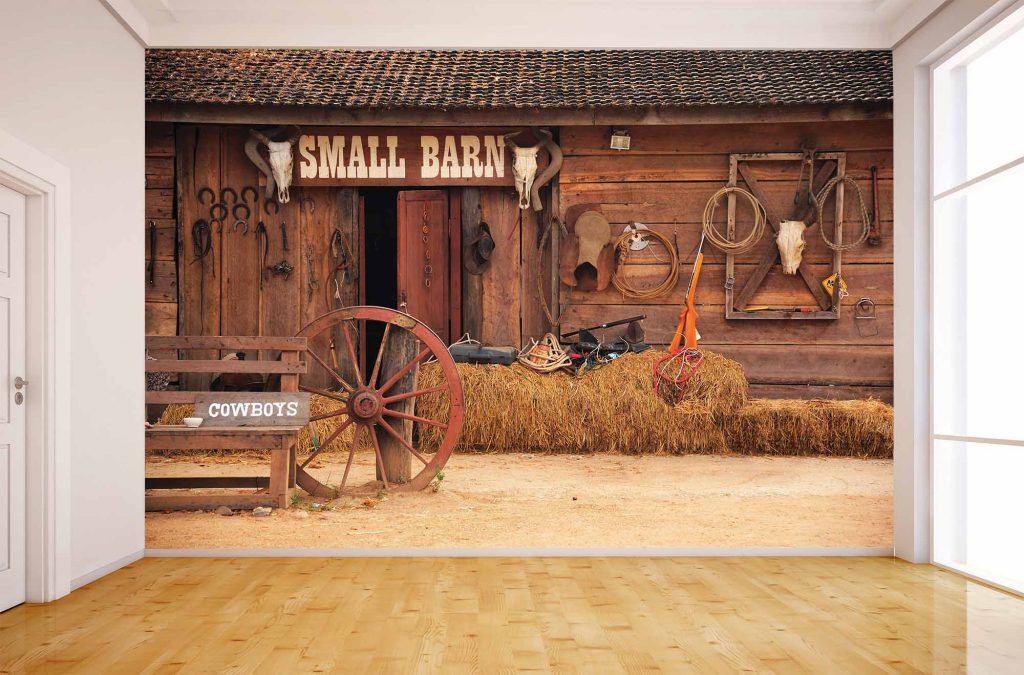 Visit our website to discover all our trompe l'oeil wall murals: www.muralunique.com/trompe-l-oeil