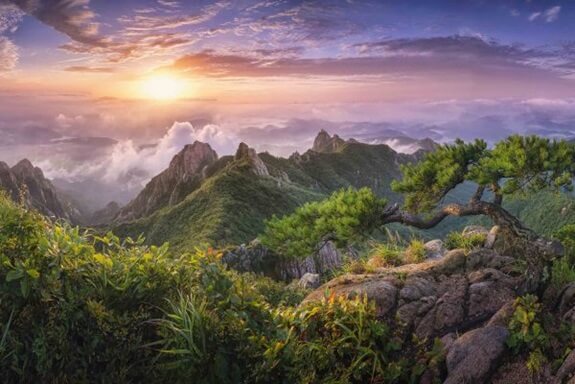 Purple wall murals are all about potential. Historically, this powerful hue was reserved for royalty, but now it's finding its way into rooms of every type in a variety of shades and moods.
The trick to using purple well is to observe the light in a room and adjust the amount and the shade of purple that you add accordingly. Purple wall murals offer a great opportunity to choose just how much purple to add to any space: depending on the context, it's a colour that can purr or pop!
Keep reading to explore purple wall murals suited to every type of room!
Purple in the nursery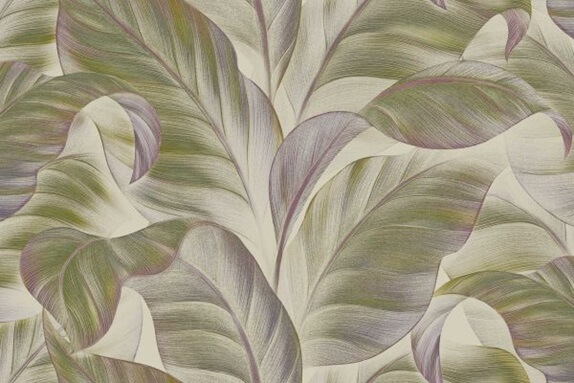 Pictured: Canna Leaves Pastel
Pale purple has replaced lighter shades of pink and blue as the colour of choice for nurseries. It offers a contemporary gender-neutral take on baby décor which is becoming more and more popular. Choose a pastel shade and favour drawings over photos to create an inviting, soft space that will nurture you and your little one for years to come.
Purple florals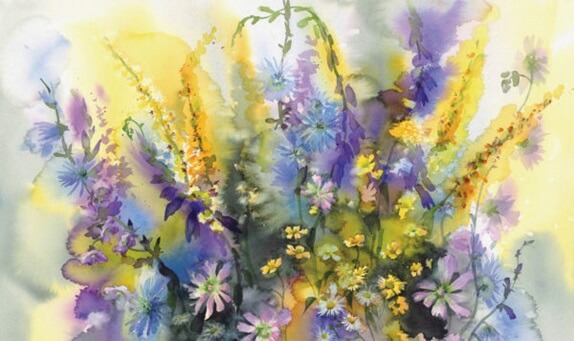 Pictured: Watercolour Floral Bouquet
A purple wall mural featuring a watercolour painting of flowers might be just what you need to reduce stress and anxiety. Flowers have been used around the world for hundreds of years as a natural remedy to boost mood and promote mental well-being. A cheerful bouquet can add a gentle brightness to a bedroom or bathroom. And to complete the happy picture, consider that adding a purple wall mural to your home is a truly affordable way to uplift your space, especially when you can count on free shipping.
Purple for replenishment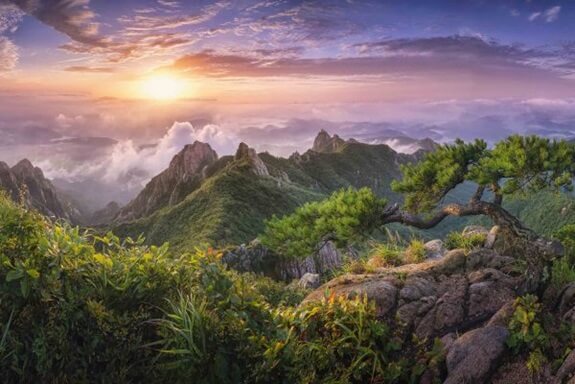 Pictured: Mountainous Landscape
Paler hues of purple are widely acknowledged to inspire feelings of optimism and peace. Scientific research even suggests that colors with a shorter wavelength, like purple, promote feelings of calm.
The colour Digital Lavender was chosen by WGSN, the world's leading trend forecaster, as the colour of the year for 2023, in part due to its uplifting and positive vibe. Hope, escapism, balance – if these are the qualities you want to cultivate, consider installing a purple wall mural of a natural scene in a room that needs a lift.
80's purple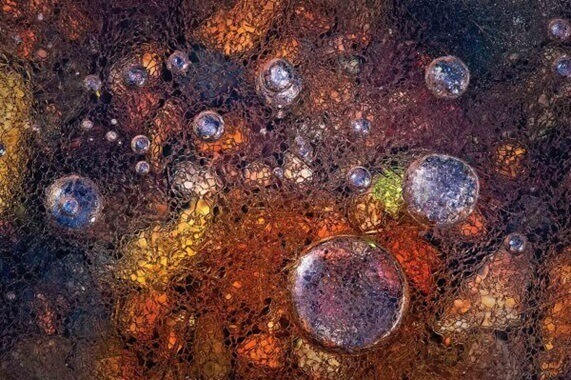 Pictured: Autumn Frost
If you relish a retro vibe focused on the 1980's, purple wall murals that combine red and black tones with dusty lilac are sure to evoke the murky lagoons of 80's movies, or punk hair dyes of 80's rock bands, in a basement or den. Add some reflective chrome or glass, and your space is on its way to being truly bodacious!
Purple concrete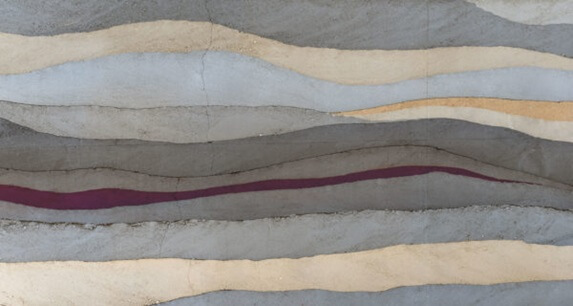 Pictured: Concrete Layers Purple
Not everyone who prefers a purple wall mural wants to make a bold statement. Fortunately, this incredibly versatile colour is equally well suited to the muted tones of a contemporary, minimalist space, especially when intermingled with the pale greys and beige of concrete and other stone.
Perfect for a clinic or office building, an abstract wall mural from Muralunique can take any commercial or professional space to the next level.
Take your pick of purple wall murals at Muralunique!
Purple is powerful. And choosing a purple wall mural means choosing just how much of this potent hue you want to insert in your space.
Whether you're looking to soften a cozy corner, inspire yourself with a stunning vista, or make your friends smile as they step back in time to the era of Bill and Ted, purple wall murals will rise to the occasion.
Pick the right purple wall mural for you at Muralunique, your source of wall murals for every room! Your yoga studio, office or living room will never be the same.