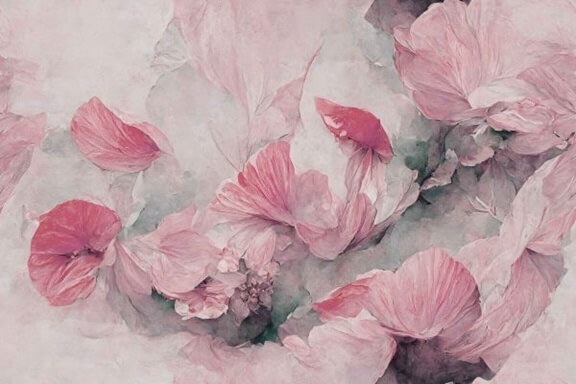 If you would like to install a floral wall mural, but you are worried that a bolder pattern could take over the room, you can still indulge your preference for blossoms by choosing a more delicate design.
Nature boasts flora of all shapes and sizes, and artists have portrayed this blooming bounty in almost as many variations of colour and style as there are flower species!
Join us as we take a peek at 6 delicate floral wall murals that will add a little freshness to your space, as gently as a whiff of perfume on a passing breeze.
Flower jewels
Pictured: Gold and Blue Tree
A floral wall mural with a feminine, jewelry-inspired design is sure to dress up your space!
The baby blue petals in this crafted 3D graphic stand out without being pushy. Wall murals featuring optical illusions are always a great way to add depth and interest to the room of your choice.
Roses of yesterday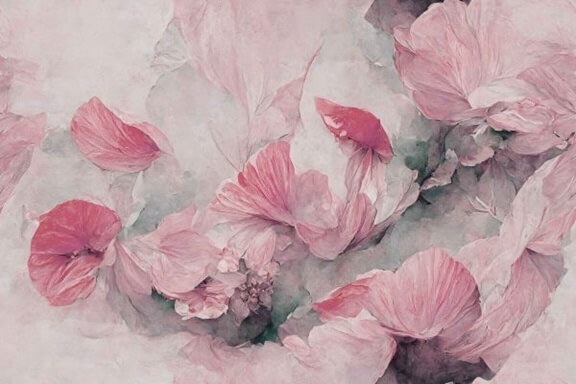 Pictured: Wild Old Pink Flowers
While a pink wall mural can be strong and striking, it can also be soft and soothing. Vintage floral wall mural patterns that border on the abstract are a sure way to create a sense of timelessness in a room where antique furniture and darker wood reflect your dreams of better things from times gone by.
Neutral tone flowers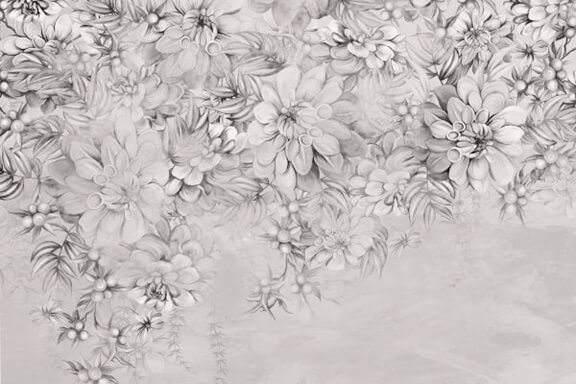 Pictured: Flower Bouquet
A floral wall mural that features hand-drawn blossoms is the perfect way to introduce florals to a room in a gentle, colour-neutral manner. True, a custom wall mural made from high-resolution photos will bring a bright, vibrant burst of energy into a home or office, but sometimes we crave a more subtle vibe. Remember that you can always adjust the size of any floral wall mural to the dimensions of your wall.
Pure white petals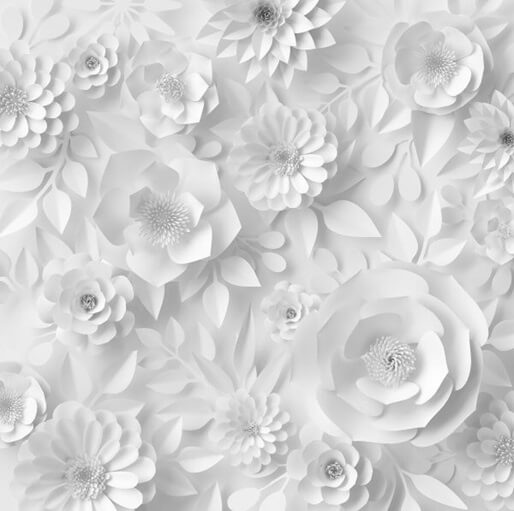 Pictured: Paper Flowers
Are you looking for a source of purity and perfection that will inspire you every day? You can always count on a white floral wall mural for flawless visuals that never grow old. Admire the impeccable creation that surrounds us with a floral wall mural of white grass flowers, or try using a big soft blossom representing innocence in a newborn's nursery.
Blousy blooms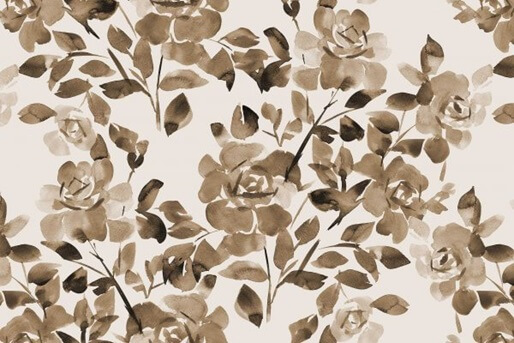 Pictured: Brown Watercolour Flowers
At Muralunique, we know that choosing a wall mural can be daunting. While it can be tempting to make a choice on a whim, it might make sense to check out current trends for ideas you might never have considered, or even known were a possibility. Dark, blousy blooms are trending in 2023, and can make for an unusual backdrop in a stairwell, bathroom or attic.
Floral wall murals that are friendly to nature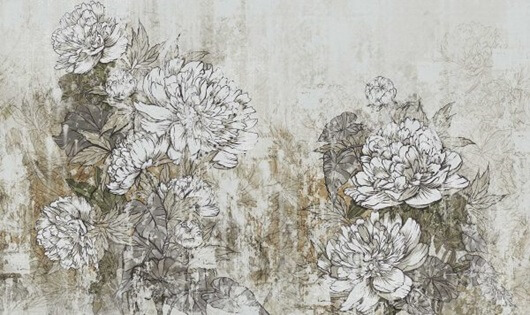 Pictured: Big Vintage Flowers on Canvas Texture
Earth tones continue to be popular as environmental awareness remains a priority in commercial, industrial and domestic settings. Did you know that Muralunique wall murals are made from 85% natural wood pulp, sourced from eco-responsible culture? They are also pre-pasted with an odourless, water-based glue, making the entire product eco-friendly and biodegradable. High quality images are important, but high-quality materials are what define the true value of a floral wall mural.
Muralunique makes floral wall murals for every wall!
Floral wall murals don't have to be bold. In fact, images of delicate blooms are often a more versatile way to introduce the freshness of flowers into your personal or commercial space.
Muralunique offers wall murals for every taste and room. Choose a floral wall mural from our store today, and enjoy free shipping!