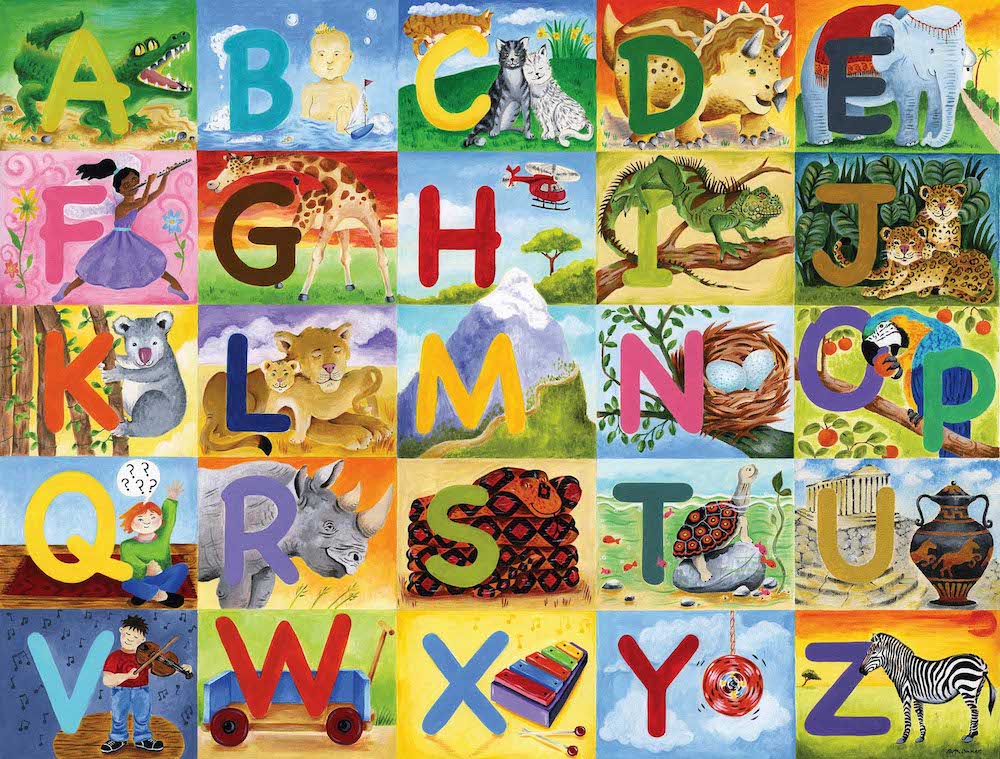 In need of inspiration to redecorate your child's room?
Why not brighten up the room with a mural that is both decorative and educational? There are many murals designed to appeal to young people and have an educational purpose.
To give you some decor inspiration, here are the 5 best educational murals for kids.
1. Learning the alphabet with a decorative mural
The alphabet is one of the first things your child will learn in school. Why not help them remember the different letters with an educational mural in their room?
The "Alphabet" mural by artist Ruth Baker depicts all letters of the alphabet accompanied by a corresponding image. For example, the letter "A" represents an alligator, the letter "B" represents a baby, and so on. This mnemonic tool will help your child learn the ABCs in no time!
2. Discovering jungle animals from your own room
Is your child fascinated by jungle animals? Then they will love the "Jungle" mural by Birgit Schultz!
This mural depicts all the jungle animals in their natural habitat. Your child can imagine stories and adventures in the jungle when looking at it. They may even discover animals or insects they didn't know before!
3. Broaden your horizons with the "Kids World" educational mural
The best way to broaden your child's horizons is to teach them about the habits and customs of other cultures. This is exactly the educational goal of Johanne Pépin's "Kids World" mural.
This giant world map depicts each country with illustrations of traditional dress, indigenous people, important monuments, national animals, and more. Your child will spend hours admiring the different cultures of the world on this magnificent mural!
4. Encourage reading with the "Library" mural
Is your child always reading? Nurture their passion with the "Bookcase" mural by artist Annie Giroux.
This colourful and stimulating mural is the perfect decorative element for young bookworms. In addition to illustrating a host of "living" books that do all kinds of activities, this educational mural also depicts objects related to science, geography, sports, and much more.
5. Develop your child's imagination with a fantasy mural
Bedtime stories are treasured moments for children and parents alike. This was Ruth Baker's inspiration for her  "Story Time" mural.
Highlighting a dozen of classic tales such as "Cinderella," "Humpty Dumpty," "Jack and the Beanstalk" and "Rapunzel," this mural is perfect to stimulate the imagination of young children.
Why not develop it further by inventing your own stories with these images? Your child will always look forward to bedtime with this mural!
Educational murals: the perfect decor for a child's room
There you have our selection of the 5 best educational murals for children. We hope that this list has inspired you and given you good ideas for decorating your child's room!
Muralunique also has a variety of other murals specifically designed for children's rooms. Visit our website to discover all our children's murals.