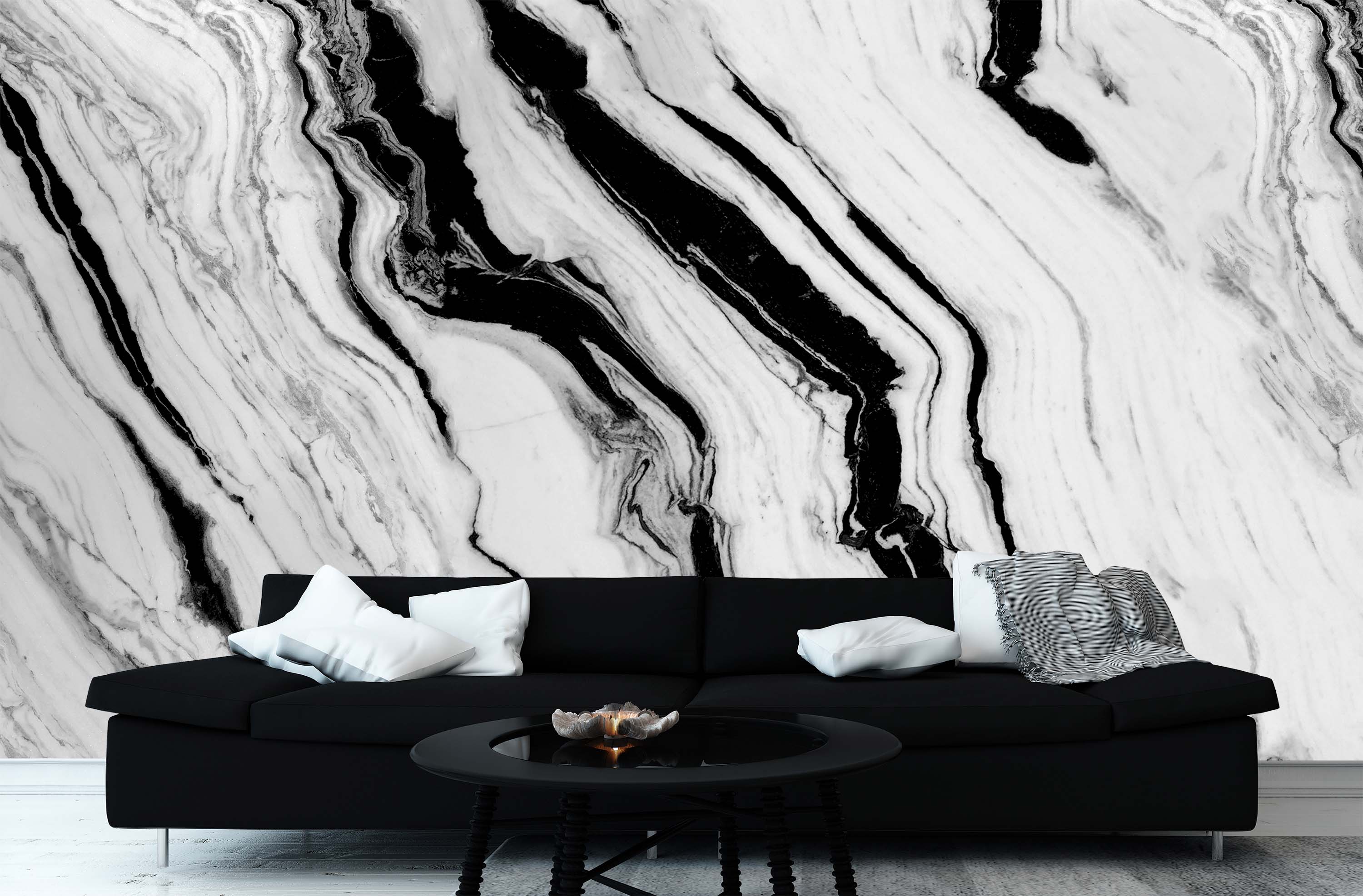 Black and white wallpaper murals have the advantage of a timeless look to enhance your walls. These modern wall murals are more than ever recognized by interior decorators. Monochrome wallpaper murals give personality and character to cold and boring spaces.
Perfect for any type of decor, black and white wallpaper murals can be used in any room of your home, whether it is your dining room, your bedroom, or your office.
The experts at Muralunique reveal 9 black and white mural ideas to upgrade and enhance your home.
Monochrome nature wallpaper murals
Decorating your wall with a black and white wallpaper mural illustrating nature and its landscapes is a great idea for many reasons. On the one hand, you add a touch of nature to your space, yet still keep the elegance and finesse of black and white.
1. A walk in a snowy forest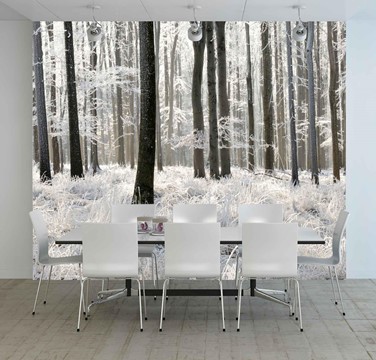 What could be better to escape and find yourself in the middle of nature than a white forest wallpaper mural? A soothing, silent nature, where only the sound of your footsteps in the snow will be heard. This black and white wallpaper mural provides depth to your room and is perfect for adding dimension to small spaces.
2. The tranquility of wild plants
A monochromatic wallpaper mural can provide a comforting atmosphere, like the mural of watercolour wild field plants. Typically designed for cozy spaces like a bedroom, this mural wallpaper will prepare your mind to slip into a warm repose before you fall asleep.
3. Dahlia's glow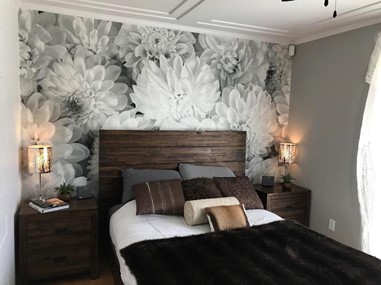 The dahlia flower wallpaper mural in black and white will be a great option if you wish to infuse your room with a sweet floral scent. Its design helps to highlight your furniture, like a headboard in a bedroom or a sofa in a living room.
Urban black and white wallpaper murals
Thanks to its modern and industrial effect, an urban wallpaper mural will immerse you in the heart of the world's greatest cities such as Montreal, New York, or Paris.
4. Brooklyn Bridge at night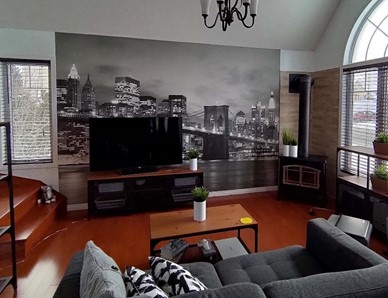 Head to New York for a breathtaking view with this wallpaper mural of the Brooklyn Bridge at night. You can enjoy the monochrome skyline of New York forever.
5. View of Downtown Montreal from Mount Royal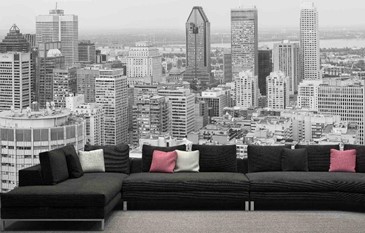 Overlook Montreal and the St. Lawrence River with this black and white Montreal wallpaper mural. Feel the calmness of Mount Royal in Quebec's dynamic city, enjoying the in-depth effect of this view.
6. A little piece of France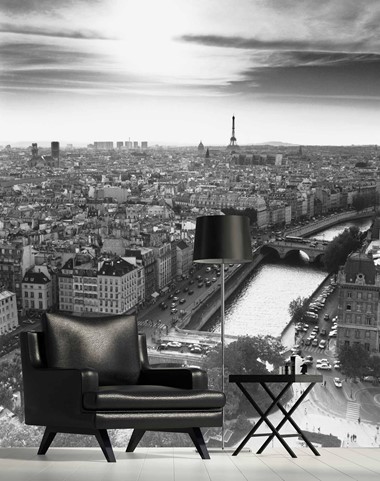 How about bringing a little piece of France into your living room with this beautiful black and white wallpaper mural of Paris. The panoramic view is breathtaking, overlooking the rooftops of the capital and the famous Eiffel Tower.
Textured black and white wallpaper murals
Textured wallpaper murals are the perfect way to imitate the effect of marble, brick, or wood.
7. You'll be marbled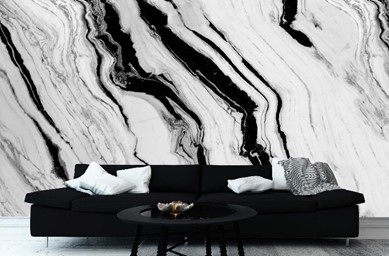 The black and white marble wallpaper mural guarantees elegance for your room by breaking traditional rules. It will highlight your furniture giving a sense of luxury and contrast to your interior.
8. For a more rustic feel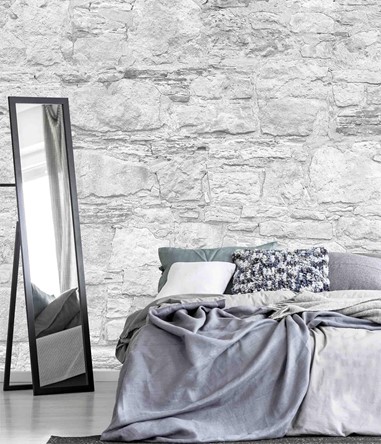 The white stones wallpaper mural is the ideal choice if you love the look of old walls and stone. It adds texture to a white wall and is a perfect match for a Scandinavian minimalist design.
9. Feel the warmth of the cottage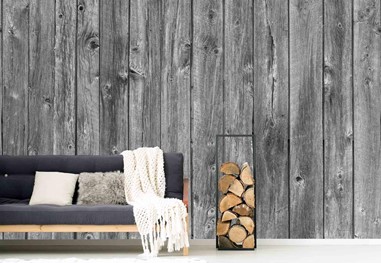 A wallpaper mural of a wooden barn wall in black and white will help create a warm and cozy look. The monochrome makes the wood design feel modern and will nicely match any interior without dramatically changing the atmosphere.
Choose monochrome with Muralunique
If you want to add a monochrome touch to your home, Muralunique offers a wide selection of contemporary wallpaper murals. Made from eco-friendly polyester and wood pulp, our products are plastic-free and pre-pasted with water-based glue, making them environmentally friendly and biodegradable. They can be easily removed and reused without damaging the walls. Contact us for more information. Our customer service team will be happy to help you and answer all your questions.