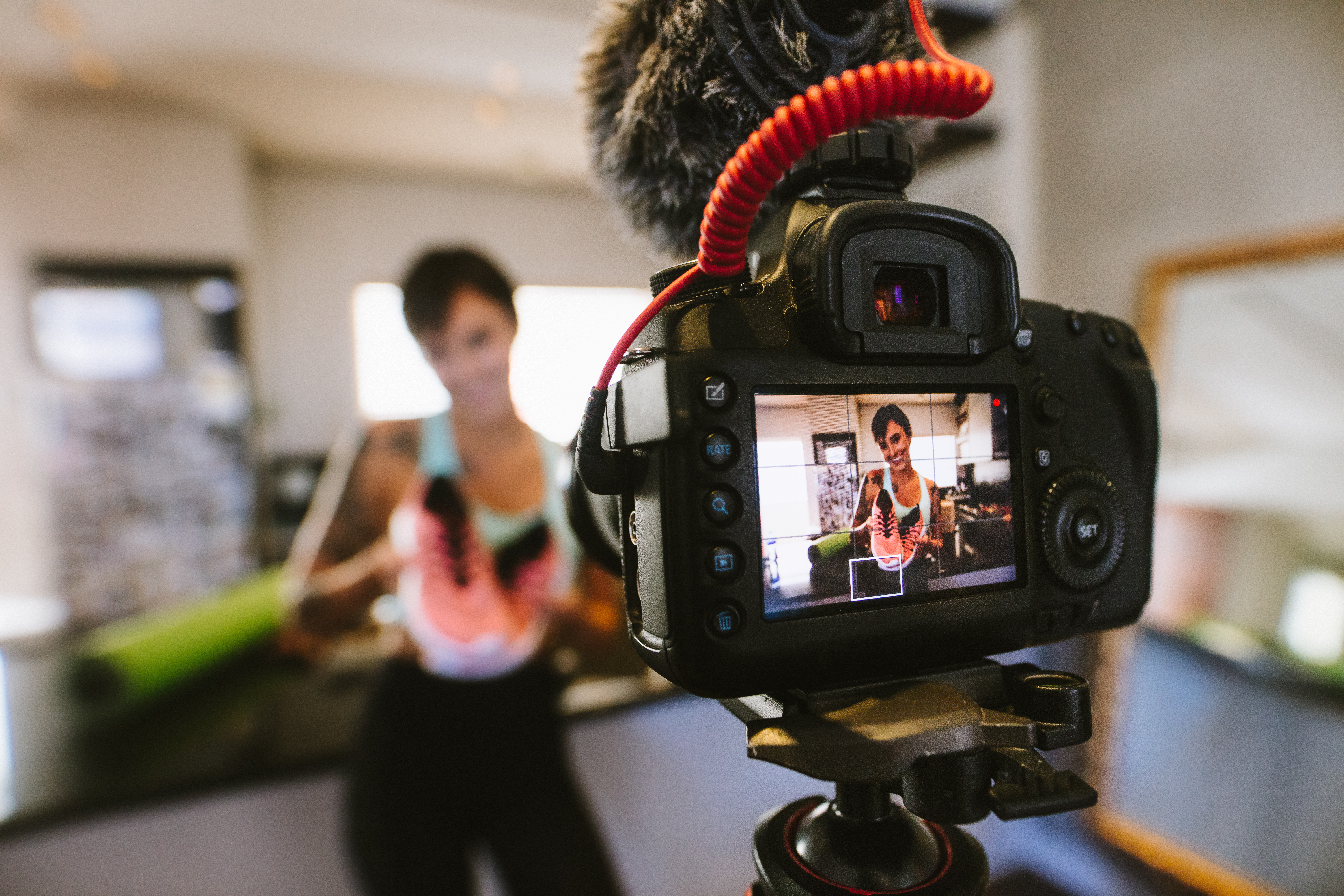 Starting a YouTube channel? There are a few things you'll need that are crucial for getting views. When setting up your videos, don't underestimate the importance of your backdrop. The backdrop will be in view throughout your video and will appear in your thumbnail, so it's vital to use something that will be attractive to viewers. Here are a few ideas to help you choose the best backdrop for your YouTube videos.
1. Natural backdrops
One of the most obvious solutions for a YouTube backdrop is to just use your surroundings. In theory, this is the easiest option, because it doesn't require any prior research or investment. You can just set up your camera somewhere and start rolling.
However, using a natural backdrop can lead to unexpected problems. YouTube is very strict about privacy, identity protection and image rights. That means that it's important to make sure you're allowed to film in the location you choose. If you're filming in the street, for example, you can't post your video without getting permission from the people walking past behind you. Similarly, if you're filming in a café or a train station, you'll need permission from the owners or the municipal authorities.
Furthermore, you'll have less control over lighting and background noise, which can affect the quality of your video.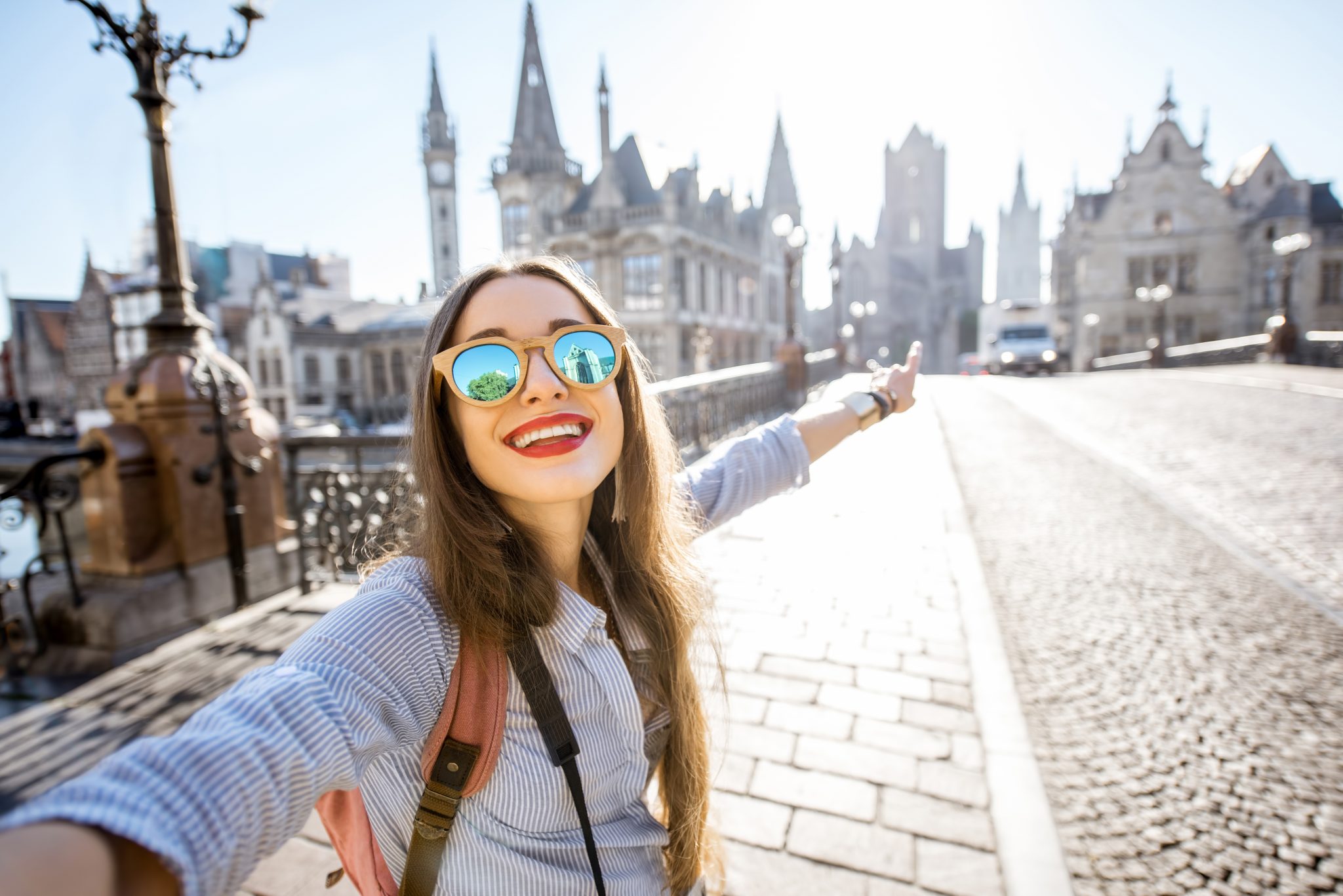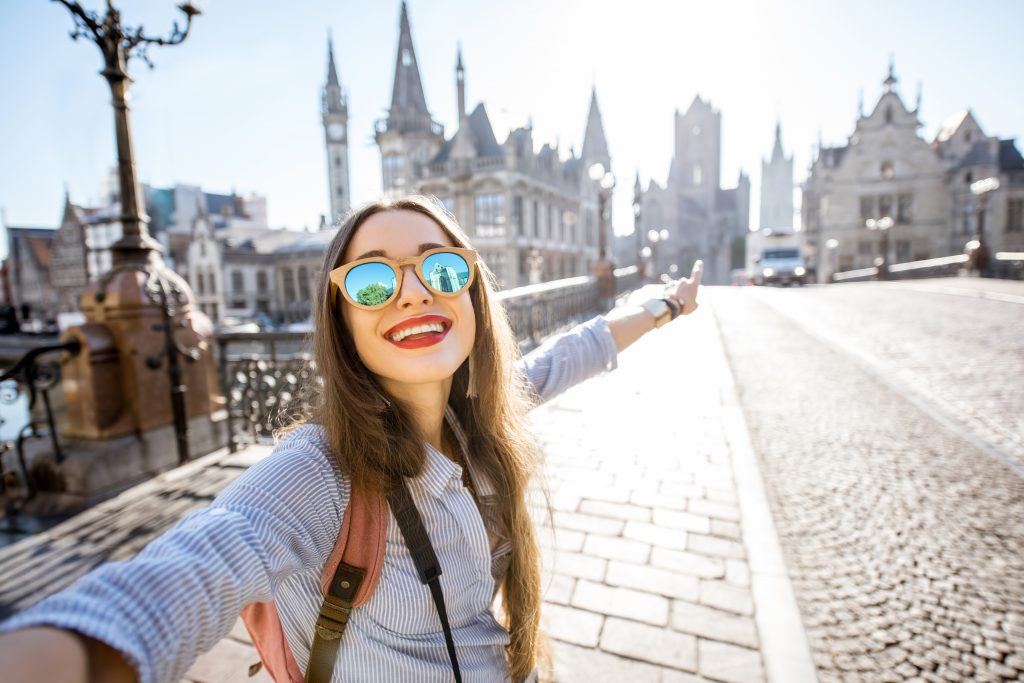 2. Decorative backdrops
If you're creating a space dedicated to filming, you might want to invest in a decorative backdrop for your YouTube videos. There are several cost-effective options for creating a unique, eye-catching YouTube backdrop that will give your videos a professional look.
Fabric
Many YouTubers use fabric to decorate their backdrop. Cloth is an inexpensive, lightweight option that is easy to set up. You can simply install a curtain rod on the wall and hang the fabric from it. Shop around and decide between linens, curtains and blankets. Then, give your imagination free rein and choose a colour or pattern that suits you!
Pictures
If you want to use your YouTube backdrop to show off your personality, buy some posters or print pictures and quotes and stick them on a board to create a collage. This type of background is inexpensive and easy to transport. Pictures can be great additions to information and entertainment videos, but promotional content creators should be aware that this type of background may distract viewers.
Lights
Lights are another YouTube backdrop option that's inexpensive and easy to set up. You can switch up the colour to suit your mood or the themes you're covering, opt for smart LED lights that change with the tone of your voice, or use spotlights for a high-end aesthetic. Ambient lighting can also give your YouTube videos a professional look.
A white wall
Still drawing a blank on ideas for your YouTube backdrop? Even a plain white wall can become a cozy, inviting backdrop with the right accents. Just add some furniture, a string of lights, some books or knickknacks, a plant or two and you're all set!
A wallpaper mural
Want to appear to be in London, New York, on the moon or in the heart of a tropical forest without leaving your house? A wallpaper mural might be the perfect option! This high-quality wall décor is easy to install and will provide your viewers with a realistic or fantastical illusion. It's a great way to show off your personality on your channel, and you can continue to enjoy your window to another world even after you've turned off the camera!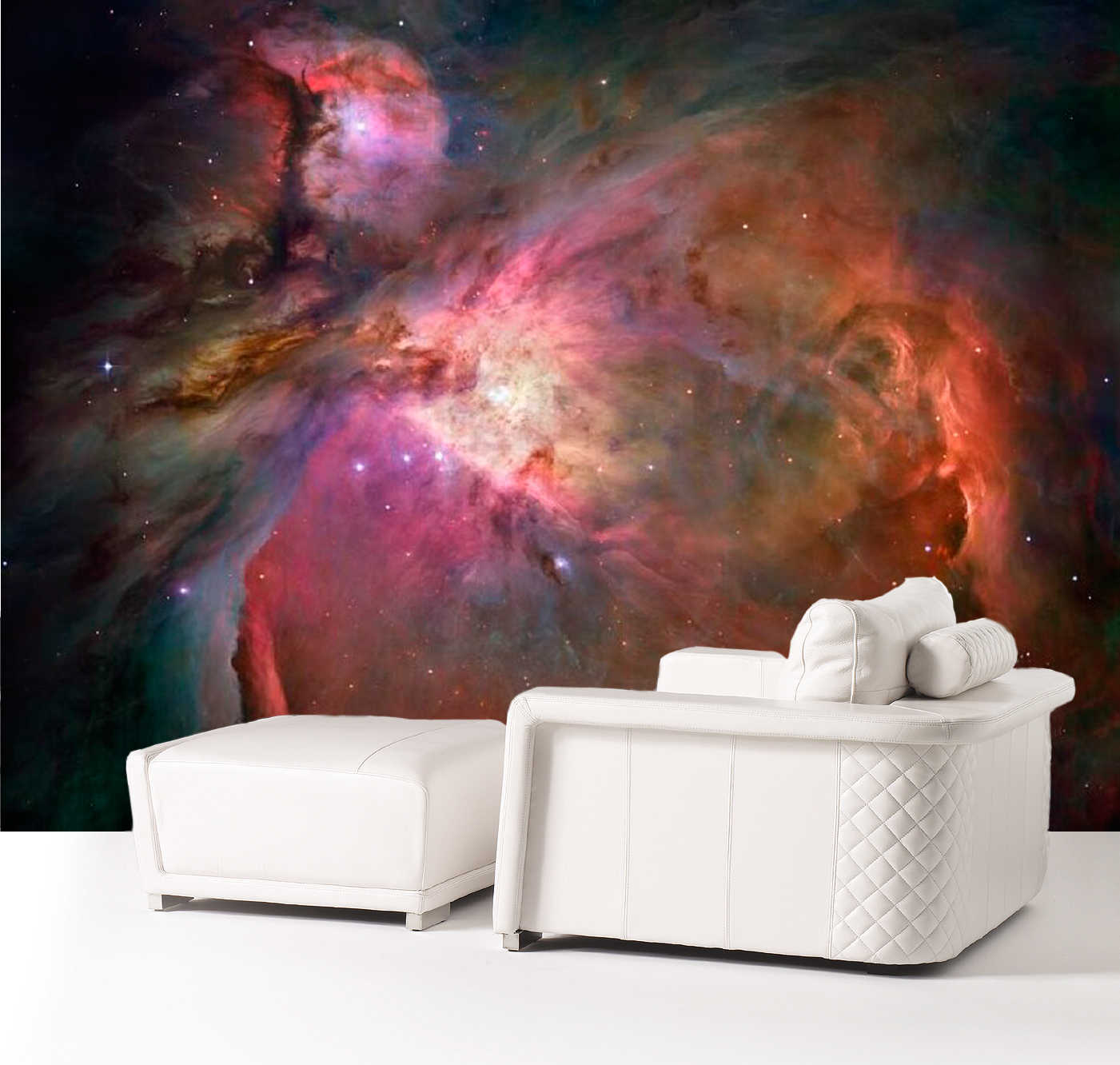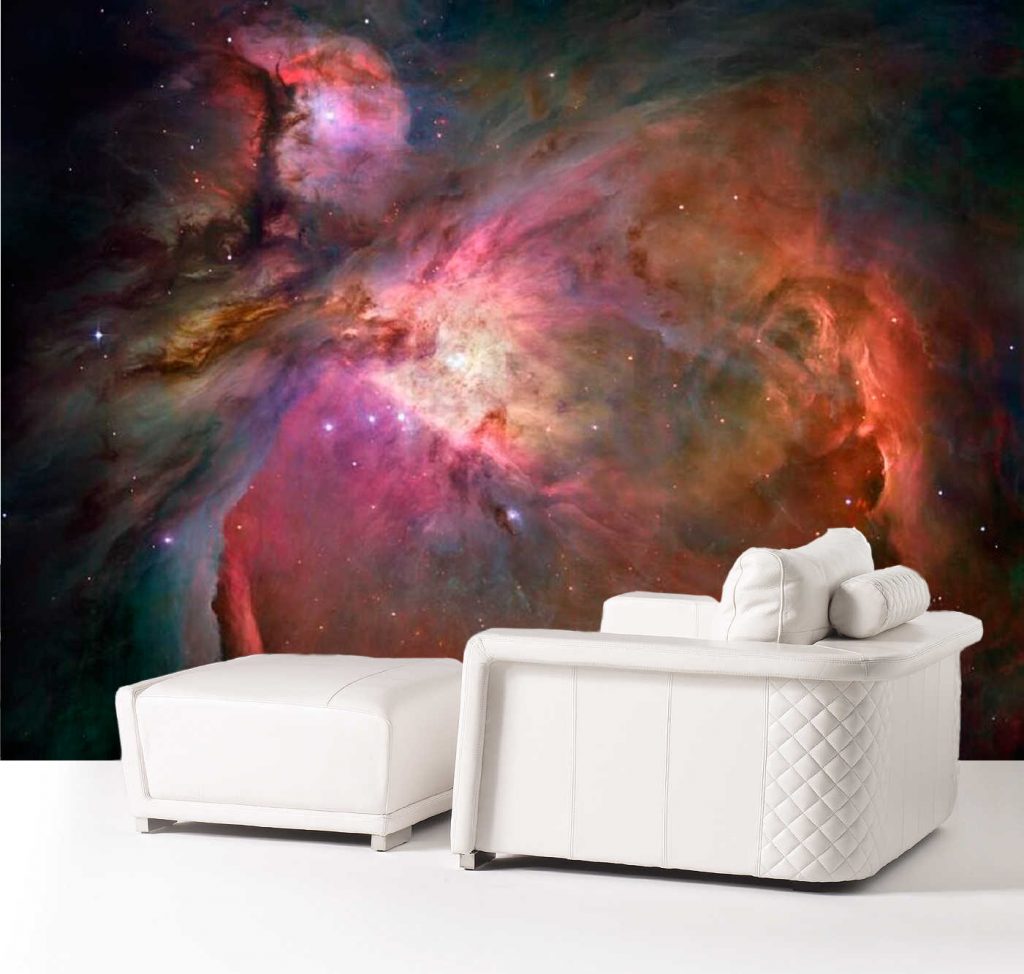 3. Plain backdrops
Plain backdrops are so easy and cost effective that they might seem too good to be true. Even with a single solid colour, there's a wealth of choice: hot pink, purple, duck egg blue, blood red, orange, etc. White can be a sensible choice if you want to include additional text or images in your video. Black provides a serious, professional look. Many YouTubers opt for plain backdrops in order to keep the focus on their content rather than the visuals.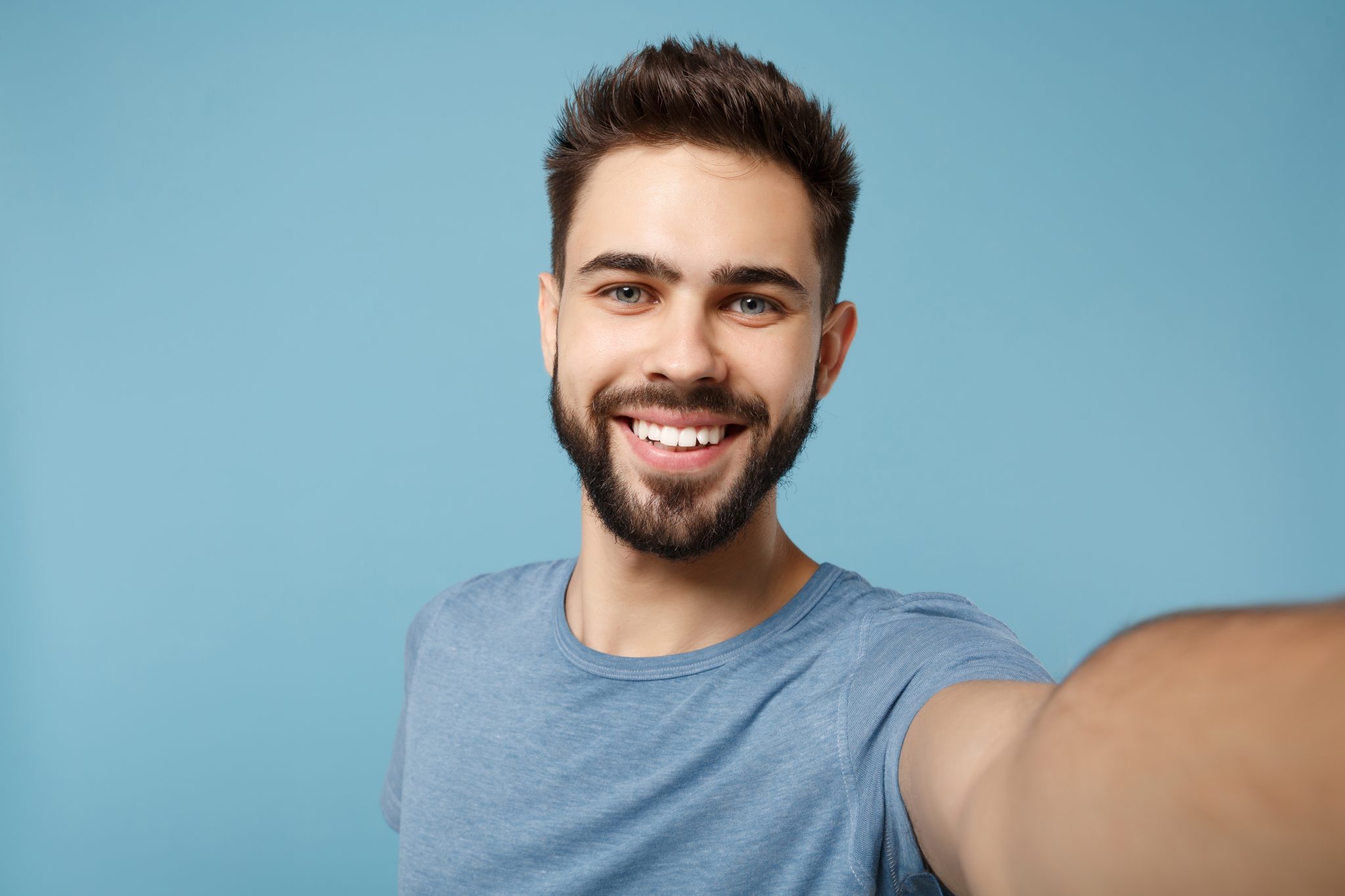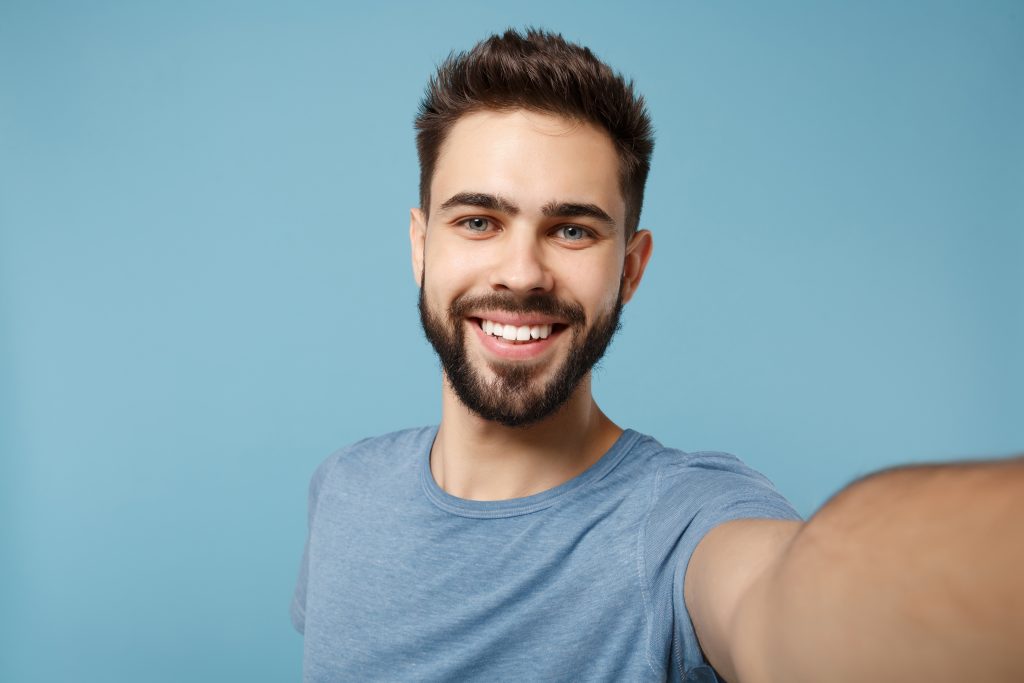 4. Green screen backdrops
If you aren't satisfied with your YouTube backdrop, you can create one digitally and edit it into your video by using a green screen. With this technique, you can use any backdrop you want and change it for every video if you like. All you need is a green screen and editing software.
Using a green screen gives you unparalleled versatility with your YouTube backdrops. You can place yourself on top of the Eiffel Tower, underwater, or in space and use a photo, animated image or even video to create the backdrop you want. The only limit is your imagination!
It's important to note that in order for a green screen backdrop to look professional, you need to know how to use it properly. A poorly edited backdrop will make you look like an amateur, and YouTube places a lot of emphasis on quality.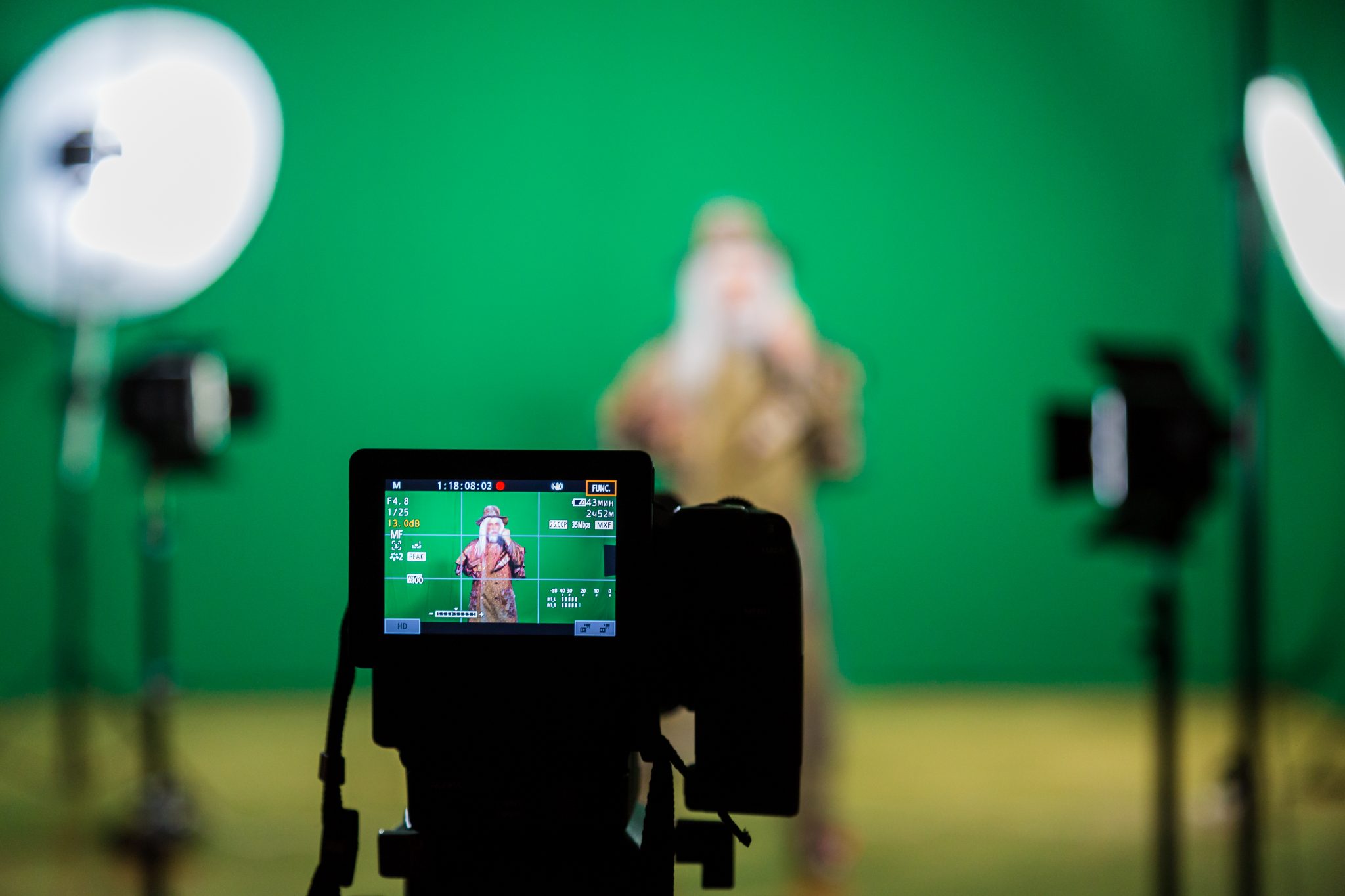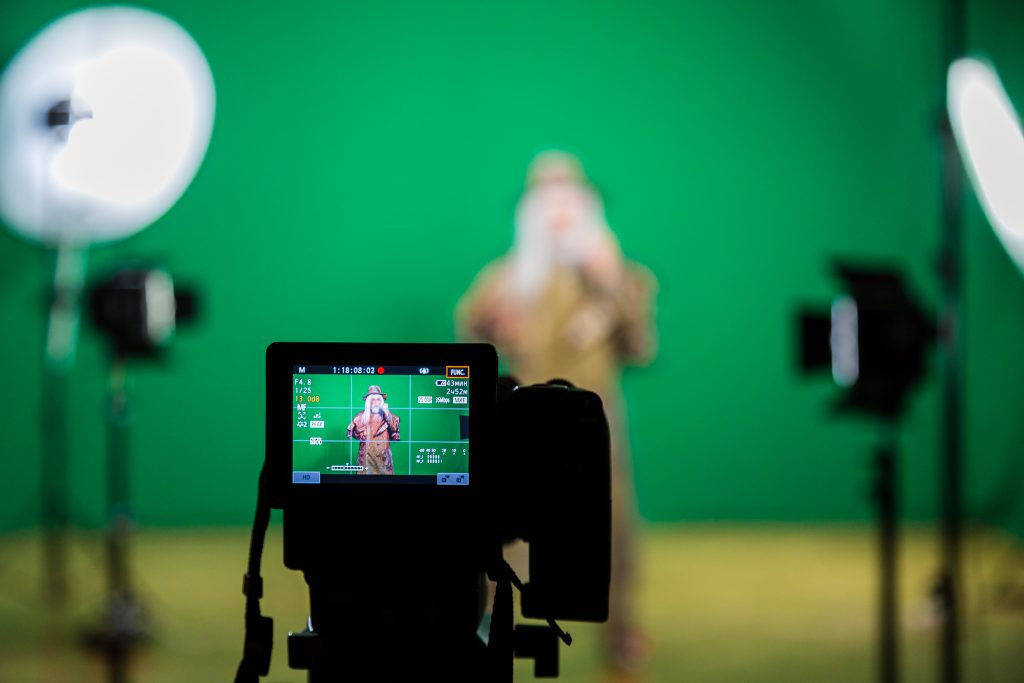 5. Backdrops to avoid
The YouTube algorithm is particularly strict and is placing more and more importance on the quality of videos, both in terms of content and visuals. It's vital to avoid the following mistakes in order to prevent the platform from penalizing your videos:
Poor quality backdrops: It goes without saying that a successful backdrop is first and foremost a clean backdrop. If you use a plain backdrop, don't choose a wall that's full of marks, stains and holes.
Overly bright colours: An intensely bright backdrop may blind your viewers. Keep your lighting and colours soft and understated for a professional look.
Eccentric backdrops: Yes, your backdrop should reflect your personality, but it's important to keep it neutral enough to appeal to most viewers. Not everyone likes the psychedelic aesthetic!
Messy backdrops: Feel free to use your bedroom to film if you don't want to invest too much, but make sure to keep it as tidy as possible to give your backdrop an open, welcoming feel.
Poorly-executed green screen: A green screen backdrop can look professional if it's done right. However, if you haven't mastered the technique, it might have the opposite effect. It's best to stick to a plain backdrop until you're fully confident in your editing abilities.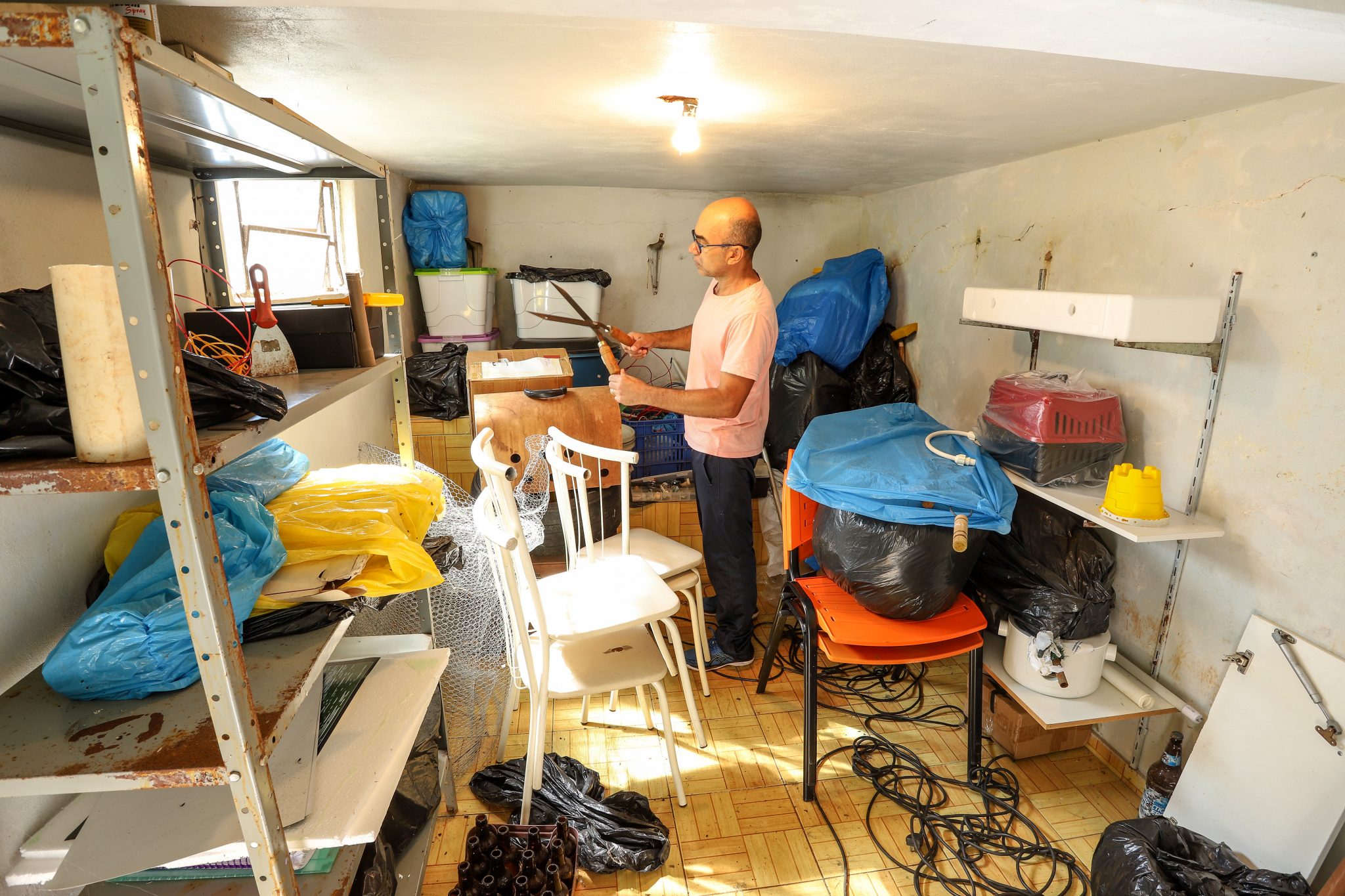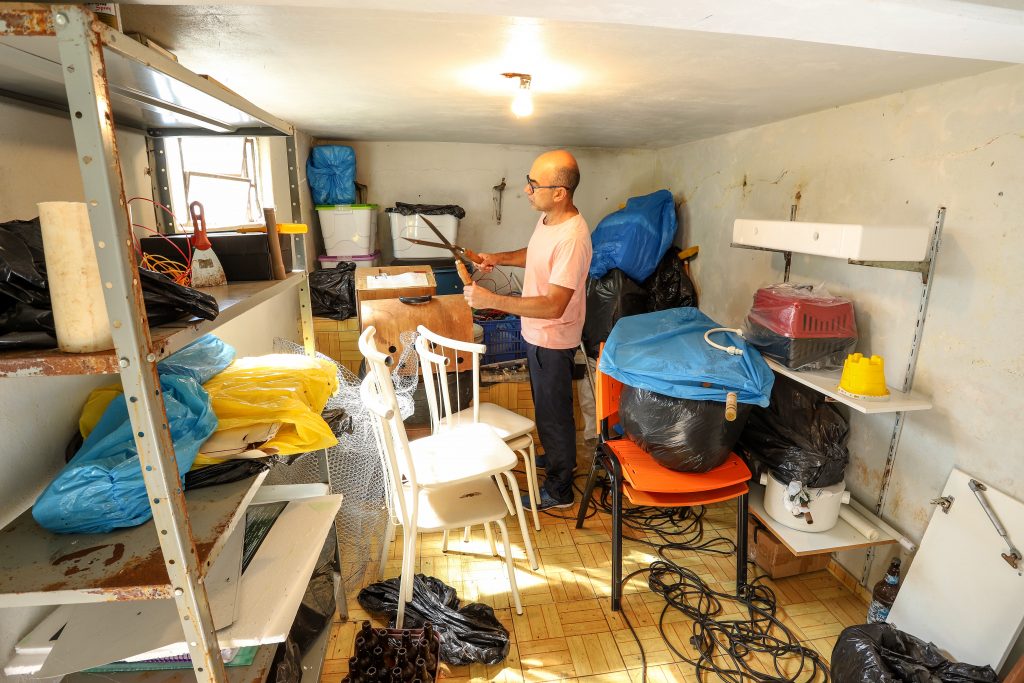 Creativity and professionalism: the keys to an eye-catching YouTube backdrop
There are many ways to create a great backdrop for your YouTube videos. Give your creativity free rein to come up with something that's uniquely you. Whether you use lighting, a custom mural, an outdoor setting or a green screen, the important thing is to cultivate a high-quality aesthetic that complements your content. The more professional your backdrop looks, the better chance your video will have on YouTube.