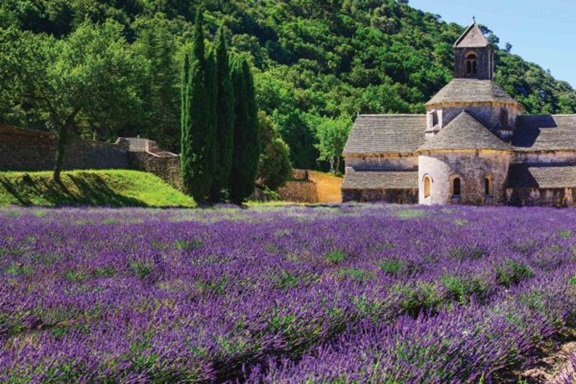 France is admired far and wide for its varied and vibrant culture. Fashion, design, philosophy and charm – it seems the French have everything it takes to add refinement to daily life.
Stay inspired! There's no time like the present to embrace your joie de vivre and enjoy life to fullest with a French wall mural. Keep reading to discover how you can enjoy a bit of French culture in your own home with images from every part of the country.
The Eiffel Tower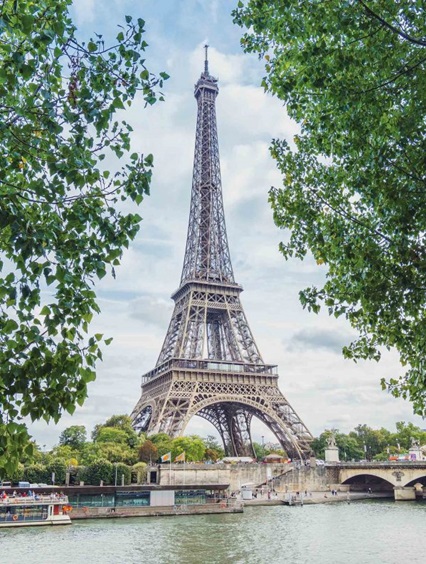 Pictured: Eiffel Tower
Nothing says Paris like the sight of this iconic piece of French architecture! The city of light boasts many masterpieces, including Montmartre and the Louvre, but the Eiffel Tower remains one of the most popular tourist destinations in France. Whether you choose a close-up image like above, or a photo that includes even more of the magnificent Paris skyline, a French wall mural that shows off the instantly-recognizable wrought-iron lattice of La dame de fer will become a centrepiece in any room, grabbing attention just as it first did at the 1889 World Fair.
French country florals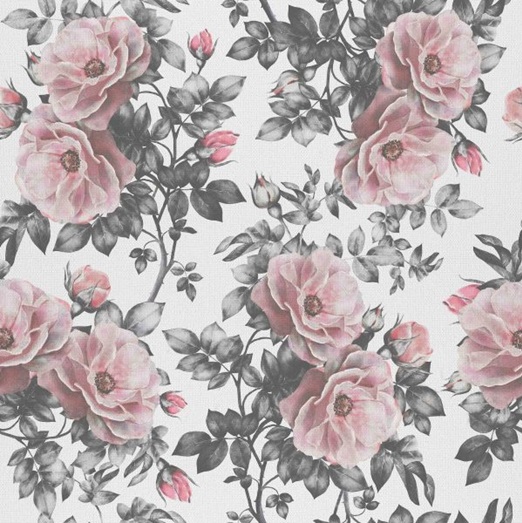 Pictured: Pink Flowers with Canvas Texture
The softer side of French style can be found in the charming towns and carefree gardens of the countryside. If you prefer old-fashioned charm, you may feel quite content bringing a French wall mural featuring flowers into your home. Floral patterns in the French style are all about soft colours and generous blooms, and a textured background completes the feeling of timeworn beauty. A fresh bouquet is the perfect backdrop to a room featuring antique furniture and flea market finds.
French food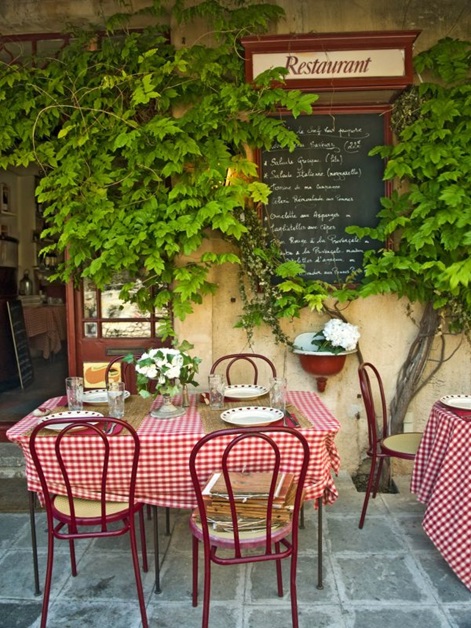 Pictured: Bistro in Provence
It's no secret that France is known for its food, from pastries that melt in your mouth, to soups made from farm-fresh vegetables and the beloved baguette. There is plenty of inspiration to be had if you're looking for a French wall mural that will remind you to enjoy your meals. Take yourself instantly to a quaint bistro, or have a bit of fun with a quirky coffee and tea wall mural! Either way, the only thing left to complete the atmosphere is the smell of a delicious café au lait.
A year in Provence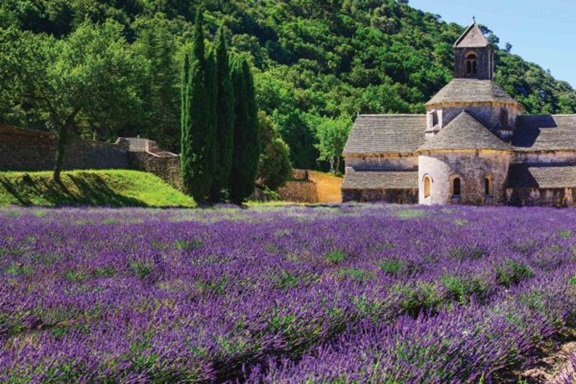 Pictured: Lavender Field
In truth, we may not all have the opportunity to spend a full year abroad as Peter Mayle recounts in his best-selling memoir. But anyone looking for a French wall mural can choose an image of this stunningly beautiful area of southern France and feel closer to picturesque Provence every time you enter the room! Renowned for its lavender fields and the narrow streets of its charming villages, Provence offers a bounty of countryside scenery to choose from to decorate a living room, bedroom, or dining area.
Love, happiness and prosperity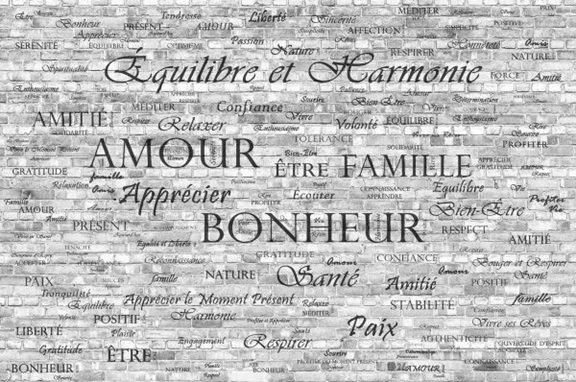 Pictured: Love, Happiness and Prosperity (French Version)
World-renowned French fashion icon Coco Chanel famously said that "black has it all". If your 'all' includes love, happiness and prosperity, the above black and grey French wall mural will be a perfect reminder of what you value most!
France also boasts a long tradition of black and white photography. You could choose a treasured image by Robert Doisneau and order a custom wall mural, or select a wall mural of Paris to add some French fancy to a study or living room. Trust your intuition and please yourself when it's time to install a French wall mural.
Choose a French wall mural from Muralunique and enjoy beauty every day!
You don't have to live in France to be reminded of why French culture is admired around the world. In fact, choosing an image of a beautiful lavender field, a charming bistro, or an iconic piece of French architecture for a wall mural is a sure way to inspire yourself from the comfort of your own home.
Muralunique offers a wide selection of wall murals for spaces of all types and sizes. Browse our collection today to find the perfect wall mural for your interior design project.