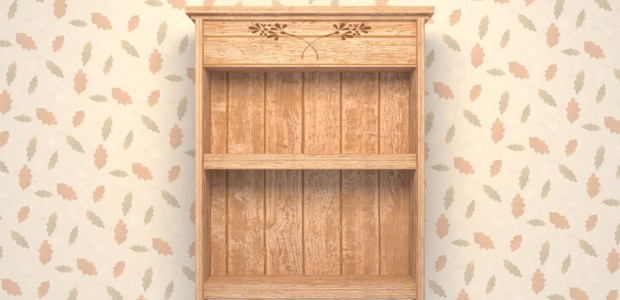 With the widespread interest in country homes and cottages, the country style is becoming more popular. In recent years, it has become increasingly prevalent in kitchens and dining rooms, even in urban areas.If you want to feel the calm and tranquility offered by a country decor in your dining room, you don't need to invest in new wooden furniture or major renovation work. A well-chosen wallpaper mural can be enough to give your room a country atmosphere.
What are the best colours for a country dining room?
Natural and neutral colours are preferred in the country style. If you want a country feel in your dining room, you should choose a white or light beige wallpaper mural. This will highlight the natural colour of your wooden furniture.
You can also go for other natural colours in a range of brown tones. Alternatively, if you are looking for a soothing touch, pastel, light green, powder blue or lilac are quite effective. In fact, if you want to stay in the country spirit, you just have to avoid bright colours.
Which patterns are best for a country style dining room?
For a country dining room with a Scandinavian look, focus on elegance and simplicity: wooden board patterns are perfect for this, especially in white or grey tones.
If you want something a little warmer, you can choose a mural that imitates warmer-coloured wood, such as brown, green or red. A wallpaper that imitates ochre-coloured stone is also very effective. To add to the warm atmosphere of your dining room, feel free to incorporate decorative elements that bring to mind a chalet.
Wallpaper that imitates red brick can also add a strong sense of style to your room, while giving it a country house feel. Add frames of various sizes, where you can place pictures of landscapes or natural elements (flowers, for example).
Wallpaper for a country look in your dining room
As you can see, there are many possibilities offered by the country style, even when limited to wallpaper murals. These are an efficient and inexpensive alternative to large-scale renovations and buying new furniture.
If you want to give your dining room a country look, check out our wallpaper murals: we have a wide range of imitations in wood and stone, as well as a variety of other styles. You can also contact us for a custom mural: whatever your idea, we can make it happen.