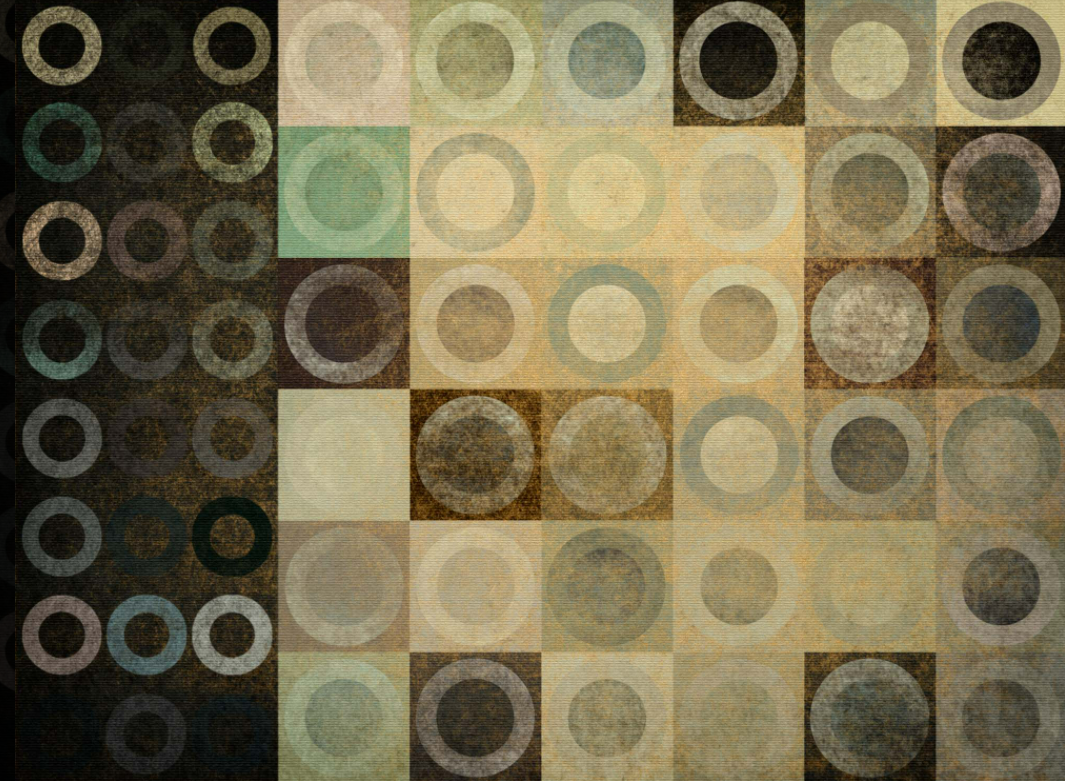 The 70s are back in style! It's the perfect opportunity to redecorate your home with trendy wallpaper murals from Muralunique.
Leave the plain tedium of monochrome interiors behind and pick a mural from our retro collections to bring life and colour to your bedroom!
Colourful circles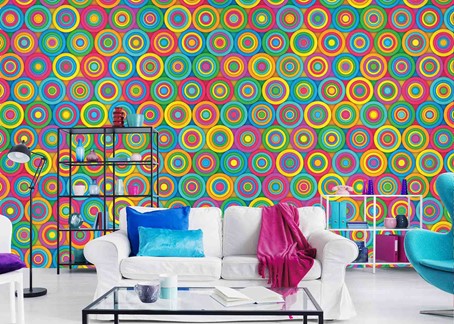 A retro wallpaper mural like this vibrant coloured circle motif can give your home a true 70s ambiance. Use it in your bedroom, living room or playroom to take your décor to the next level! Our murals are reusable and can be hung as easily as wallpaper.
Geometric shapes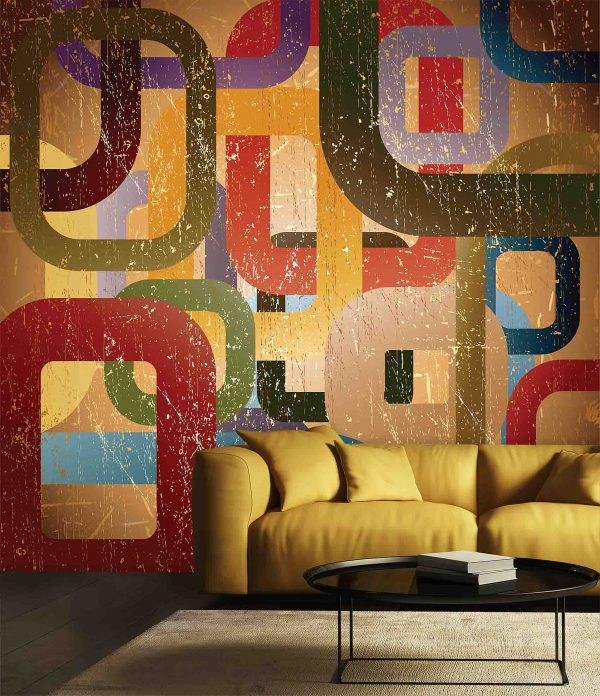 The 70s were a love letter to the abstract style, so you might want to opt for a mural with a geometric design that pays homage to that. Our geometry from the 70s wallpaper mural will make you feel as though you've gone back in time!
Our murals are made up of multiple high-definition squares that are simple to install and easy to wash. Once installed, they can be easily removed and updated to suit your tastes. Give your bedroom a unique, high-end style with a décor from Muralunique!
Retro wallpaper murals
Retro wallpaper murals give you the opportunity to play with abstract shapes and extravagant colours. Our wallpaper murals are available in three different colour schemes (colour, black and white, and sepia) to give you as much choice as possible.
As the most personal room in your home, the bedroom is the perfect place to express your originality, so be true to yourself and decorate it in a way that reflects your personality and tastes. Take inspiration from pop art or Andy Warhol and have fun!
Why choose Muralunique?
Choosing a wallpaper mural from Muralunique means opting for originality without compromising on simplicity. Our pre-pasted, reusable wallpaper is just as easy to remove as it is to install.
Our murals are made of paper rather than vinyl, making them more eco-friendly but just as durable. They are long-lasting despite exposure to light, and their matte finish gives them a stunningly realistic quality.
Customization options include colour scheme and mirror effects, with something to suit every taste and trend. Choose your Muralunique mural today for exceptional, eco-responsible style!