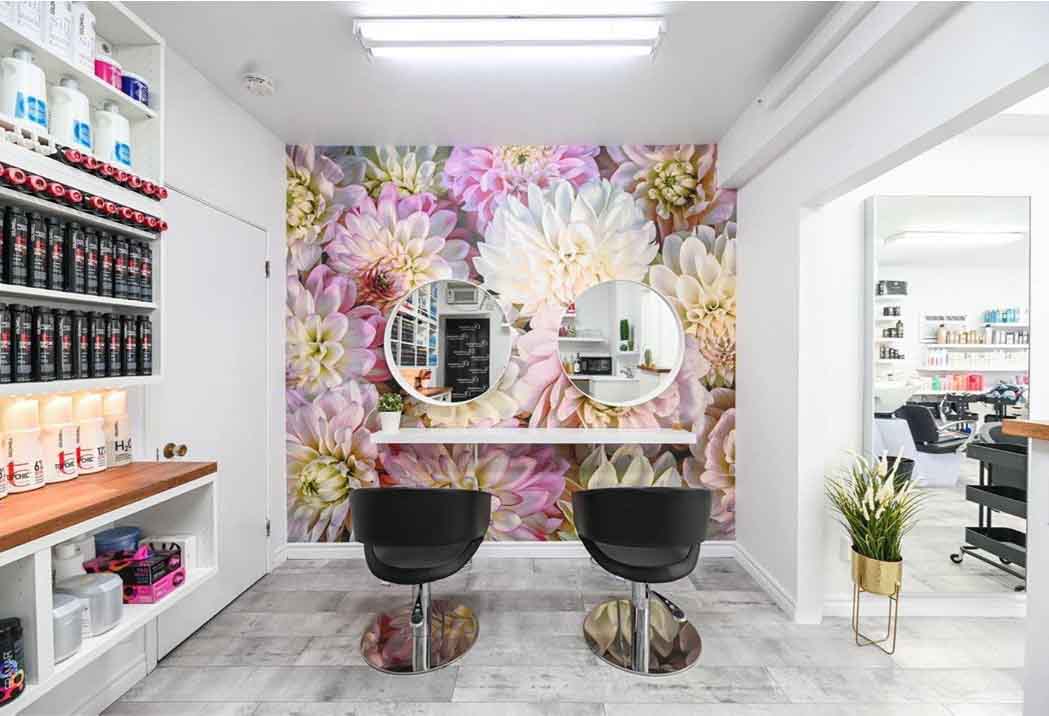 Easy installation, equally simple maintenance, a myriad of decorative possibilities: wallpaper murals offer many advantages that make them a great option for covering your walls. No matter which room you want to decorate, there is a mural that can enhance it.
Another advantage of wallpaper is its versatility: it can be applied to almost any surface, as long as it meets two simple conditions: it has to be smooth and clean.
Can you put a wallpaper mural on a textured surface?
If you want your wallpaper mural to last for a long time and to achieve a satisfying result, we recommend avoiding placing it on a textured surface. Brick, stone or stucco walls are definitely not suitable for wallpaper murals.
Apart from these few exceptions, most interior walls are perfectly suitable for murals. If your wall is scattered with small flaws that change its texture (grains of dried paint, for example), you can prepare your wall before installing your mural by lightly sanding it. This will make your wall smooth.
Otherwise, wallpaper murals can be beautifully placed on glass, melamine, pre-finished material or ceramic, provided the surface in question has been painted beforehand and the paint is completely dry.
Wash your surface before installing your mural
Before installing your wallpaper mural, make sure that the surface you want to install it on is free of stains from grease, glue, or any other material that could interfere with its application. Fortunately, you can clean the wall without removing the paint by being gentle and using the right products.
The mural won't stick to your wall as well if it is dirty so wash it first with a sponge soaked in hot water. For more stubborn stains, you can use a cleaning product, being careful to choose one that won't damage the paint on your wall.
Contact us for more information about wallpaper murals!
If you plan to install a wallpaper mural on one of your walls, make sure you choose a good quality wallpaper and install it properly. You can consult our installation guide or take advantage of our home installation services if you choose one of our prepasted wallpaper murals.
Browse our wide selection of decorative murals or opt for a custom mural and breathe new life into your interior design! If you have any additional questions about installing your wallpaper mural, we invite you to contact us. It will be our pleasure to help!