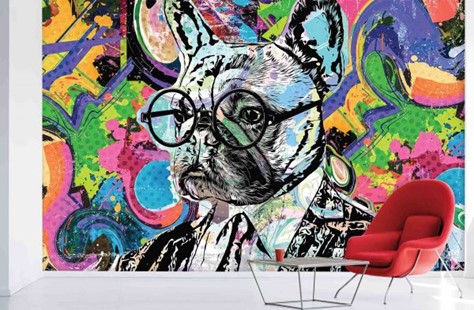 As winter approaches, people often find themselves feeling a little gloomy. The loss of warmth, light and greenery can have a depressive effect on our mood and make it difficult to feel energized and positive. Fortunately, there are plenty of simple strategies you can try at home to help beat the winter blues.
Putting up a colorful wall mural is a great way to brighten up your living space and help you get into a more positive mindset. Here are a few vibrant pieces to get you inspired!
The rich colours of nature
If you're particularly missing the natural beauty of the great outdoors, why not put up a nature wallpaper mural to bring that aesthetic into your home? That way, you can enjoy the tranquility of your favourite landscape no matter the season!
Autumn in a Zen garden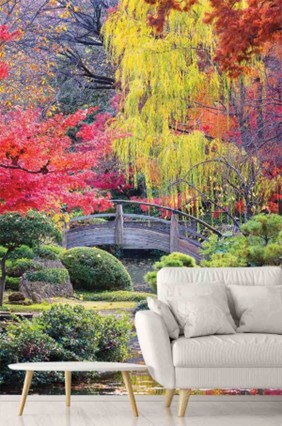 Pictured: Colorful Japanese Garden
Japanese gardens are places of peaceful contemplation where one can pause to appreciate the beauty of the elements, which are carefully curated to showcase their full splendor. In this mural, enjoy the rich autumn foliage that makes the scenery even more exquisite.
Watercolor flowers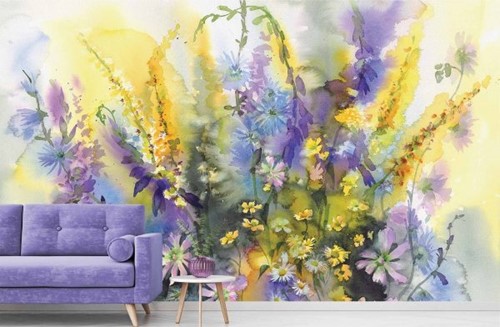 Pictured: Watercolor Floral Bouquet
A floral wallpaper mural is a great choice if you want to brighten your home with the magnificent colors of Mother Nature. These delightful watercolor wildflowers evoke the fresh life of spring while blending tastefully with the rest of your décor.
The mysteries of space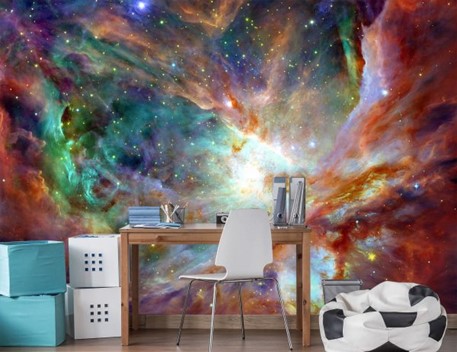 Pictured: Colors of Space
If you're inspired by the thought of the infinite possibilities beyond the confines of our world, you might prefer a wallpaper mural that depicts the spectacular phenomena of outer space. Put this mural up in your bedroom to get lost in the vibrant hues of the nebulae and drift off to sleep among the stars.
Colorful wall murals for kids
Engaging décor can stimulate a child's imagination and foster a more positive atmosphere. There are plenty of colorful wallpaper murals for kids that can help you create an environment that's just as unique and special as your little one!
A royal ball for cats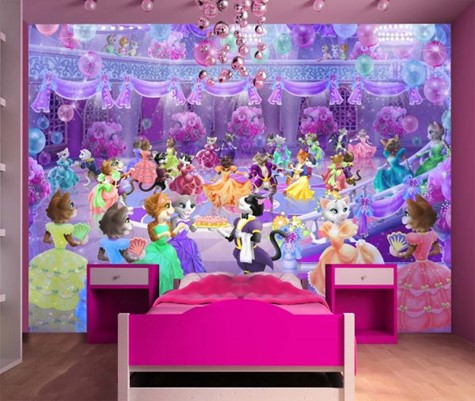 Pictured: Princess Cats
Let your child be captivated by this whimsical depiction of princess cats dancing at a royal ball. They're sure to enjoy the colorful gowns and the festive ambiance that this piece exudes.
A draconic celebration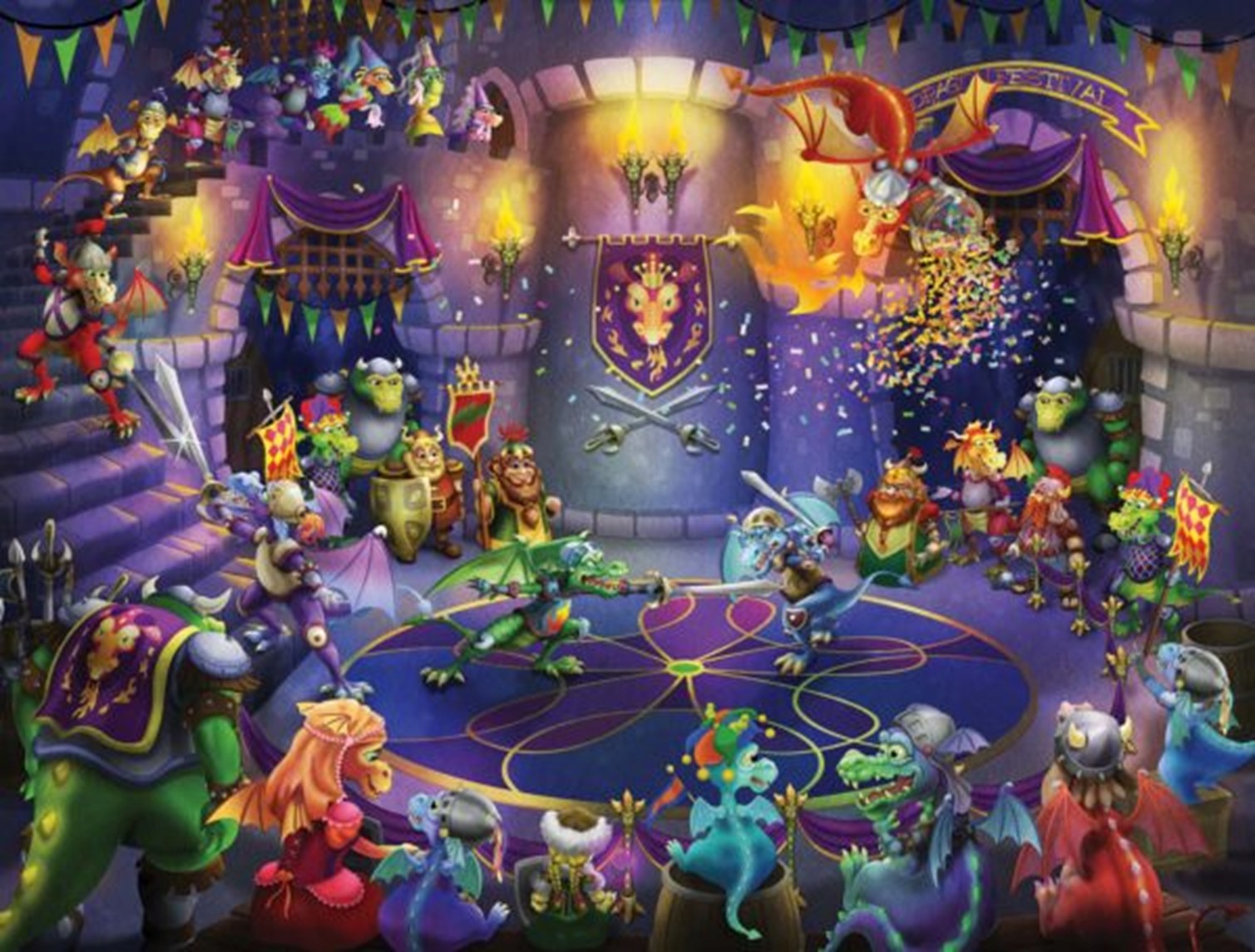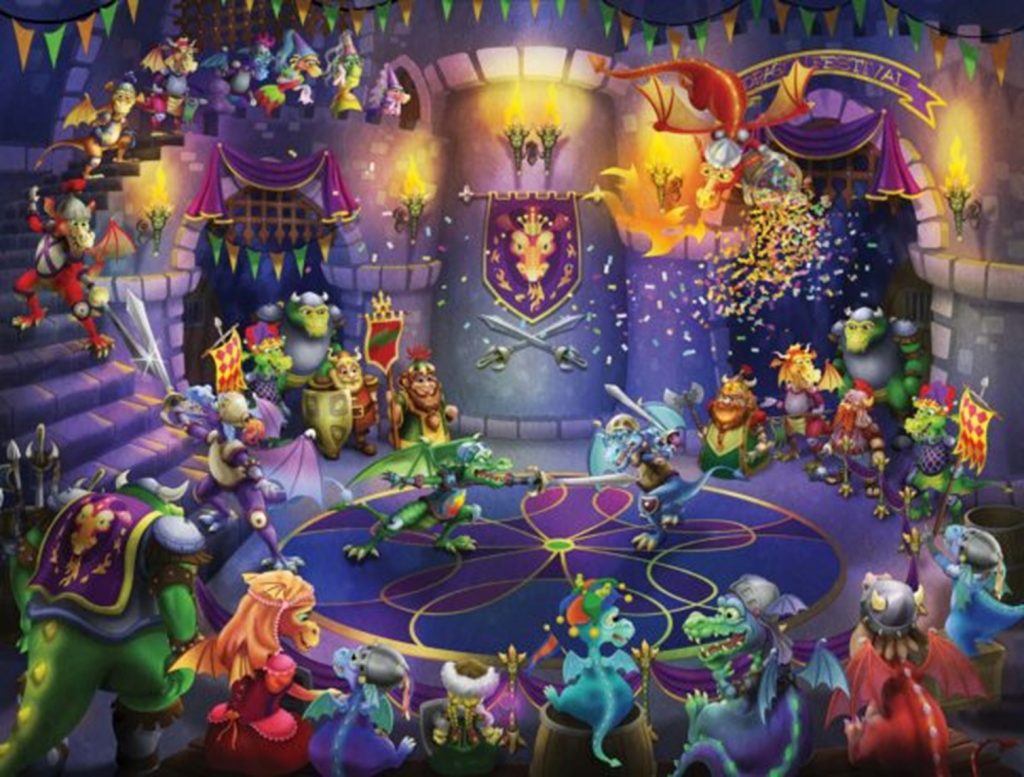 Pictured: Dragon Festival
Medieval tales of knights and dragons are turned on their head in this entertaining wallpaper mural. Kids will revel in the riotous colours and celebratory décor as chivalrous dragons battle for the highest honour!
Avant-garde art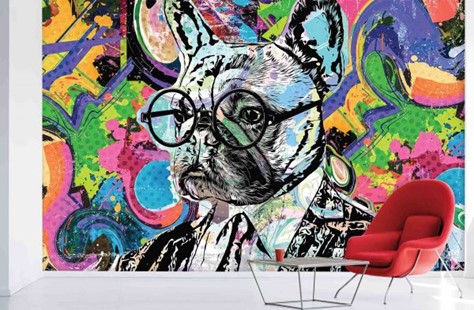 Pictured: Learned Dog
If you're looking for something a little more offbeat to add character to your home, consider this avant-garde wallpaper mural. The statement piece is sure to be a talking point, and its flamboyant colours will certainly liven up your space!
Kitchen inspiration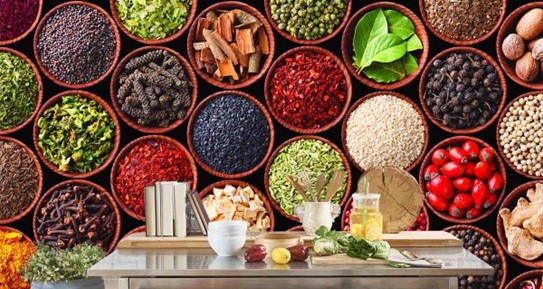 Pictured: Herbs and Spices
It can be all too easy to fall into a cooking rut. If things in the kitchen are feeling a little bland, consider putting up a vibrant food mural for inspiration. These delectable herbs and spices are as rich in color as they are in flavor!
Brighten up your décor with a colorful wall mural from Muralunique!
No matter what type of colorful aesthetic you want to create, Muralunique is sure to have a wallpaper mural that will suit your tastes perfectly. Muralunique offers a vast selection of wall murals that are reusable, easy to install and remove, and much more eco-friendly than their vinyl counterparts. Browse our collection or contact us today for a bright mural that will lift your spirits!