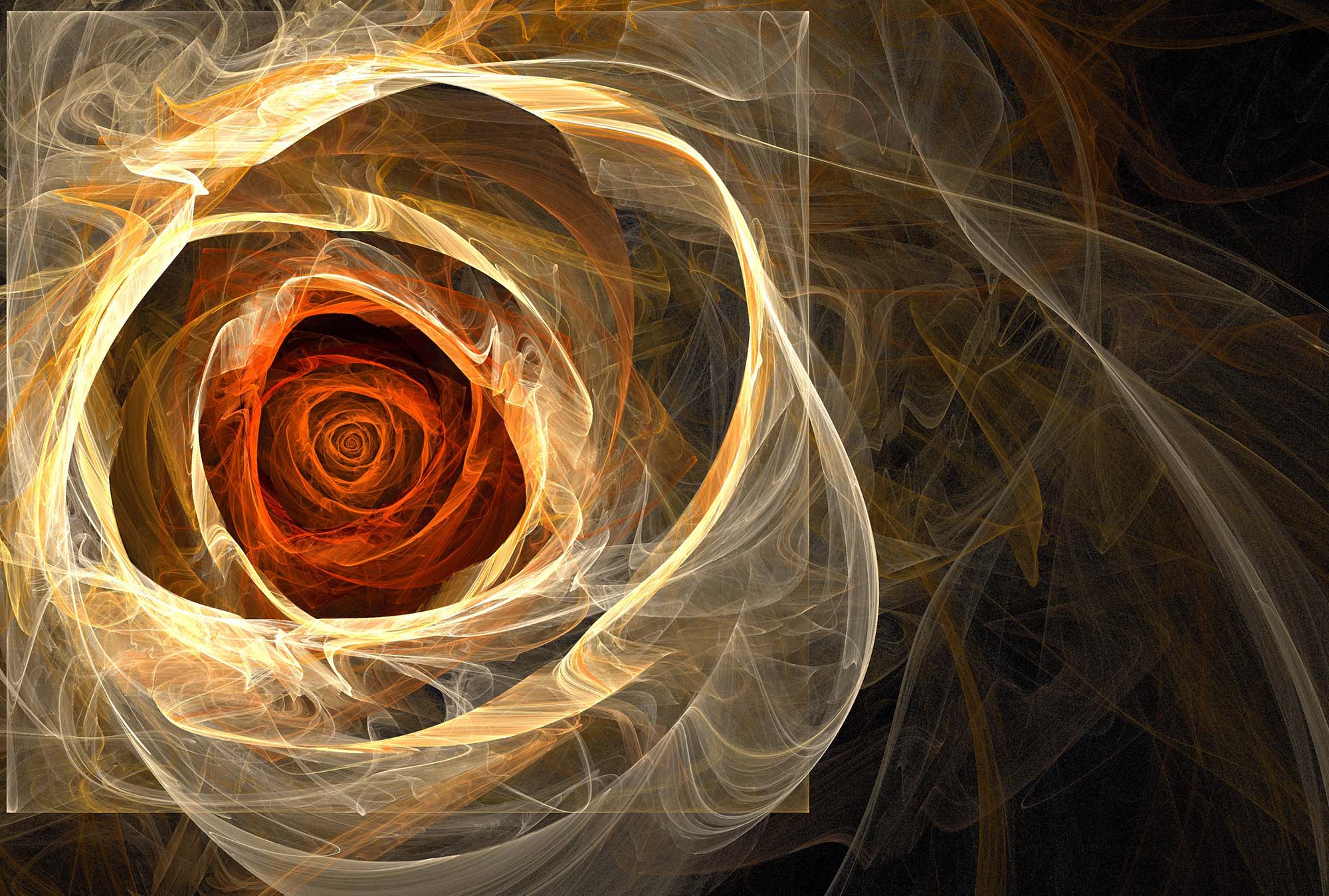 It can be difficult to define exactly what characterizes the contemporary or modern aesthetic—its vast scope and diversity defies categorization. However, we can say that it tends to buck tradition, emphasize urban over rural, and embrace new technologies, styles and processes.
If you're looking to modernize your space, a striking wallpaper mural is a simple, effective way to shake things up. Here are a few ideas for inspiration!
A stunning rose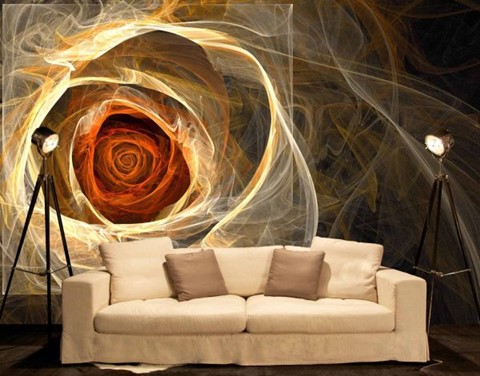 Pictured: Fractal Rose
Bring beauty and mystique to your décor with this intricate rose motif. Made up of swirling strands of color that seem almost like spun light, this is a defiantly modern, unique alternative to traditional floral wall murals. A true statement piece!
Innovative style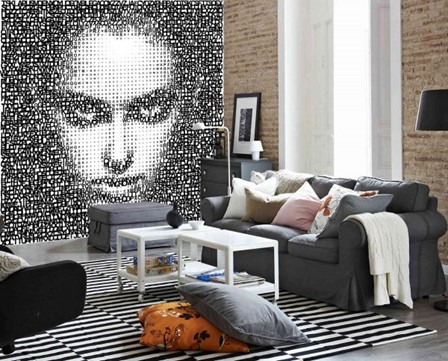 Pictured: Text Face
One of the common practices in modern art is experimentation with the forms that make up the work. Images are often crafted in unexpected ways using unusual materials or media. In this mural, cleverly-placed text is used to illustrate a woman's face. Elevate your space with this chic optical illusion wall mural!
An inspirational workspace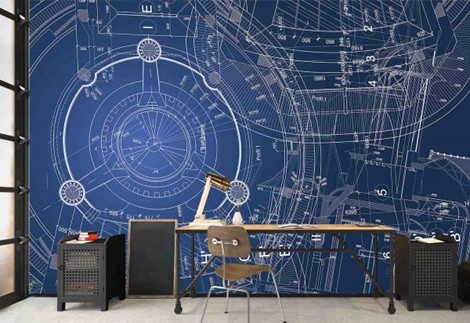 Pictured: Car Blueprint
Perhaps you're looking for a way to liven up your home office and spur yourself to give your all at work. If so, the precision and detail in this car blueprint might just give you the motivation you need. The incredible achievements of modern technology can be truly inspirational!
A penthouse view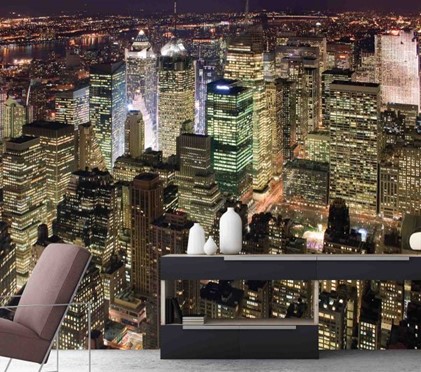 Pictured: Manhattan at Night
If you dream of living the ultimate urban lifestyle, why not give yourself a penthouse view with this cityscape wallpaper mural? There's nothing quite so modern as looking down on the Manhattan skyline scattered with windows glowing like so many stars.
Graffiti art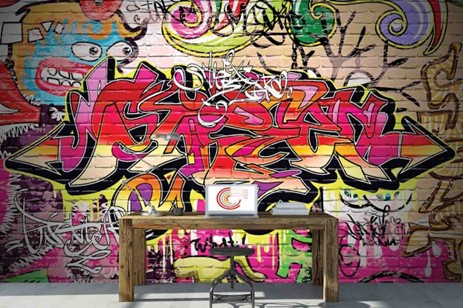 Pictured: Urban Art
Embrace the diverse nature of contemporary art with this wallpaper mural that simulates graffiti on a brick wall. This defiantly non-traditional mural bursts with vibrant color and imagination and pays homage to an art style that is too often overlooked.
A modern music motif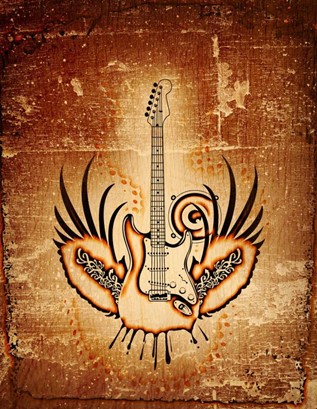 Pictured: Grunge Winged Guitar
Are you a grunge, punk rock or heavy metal enthusiast looking to bring an alternative vibe to your home? This winged guitar is reminiscent of a tribal-style tattoo and would look right at home in a dive bar where all the best undiscovered bands play. Put this music wall mural up in your living room, garage or home studio and rock on!
Modernize your space with a wallpaper mural from Muralunique!
Muralunique has a vast selection of wallpaper mural designs to choose from, many of which fit a contemporary or modern aesthetic. Our murals are easy to install and feature superior-quality images, making them a great choice for updating your home décor!
Another thing that makes our murals perfect for the modern day is their sustainability. We make them with wood and polyester fiber for a plastic-free material that is eco-friendly and biodegradable. Step into the modern age with us—get your wall mural today!