Food wall murals belong in the kitchen, don't they? Of course! But beautiful food images can also be just the right ingredient to add flavour to other rooms as well. Whether you're looking to spice up an office or home, you may be surprised at the variety of options to choose from when it comes to images of food.
At Muralunique you will find food wall murals that will seduce your senses in ways you could never anticipate. Join us as we explore seven ways to introduce colour and pattern to any room, with images that look both elegant and edible!
Limes
Pictured: Limes
Fruit slices always look fresh! Choose a room that needs a lift and squeeze some colour into your space with a wall mural featuring images of your favourite fruit. A healthy dose of citrus tones could boost your energy almost as much as a balanced diet and plenty of vitamins!
Herbs and Spices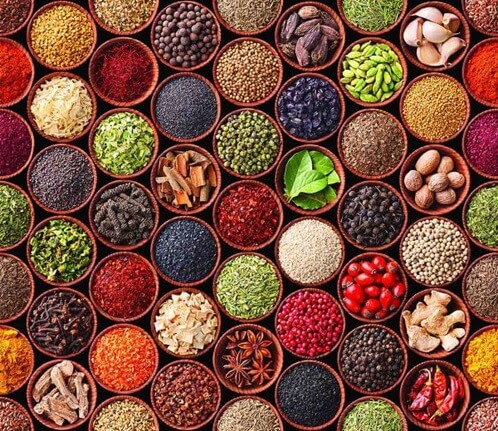 Pictured: Herbs and Spices
Earth tones and rich reds immediately evoke sensations linked with strong flavours and hot spices. If your décor is inspired by the brassy metals and deep-hued textiles of traditional India, a food wall mural featuring a selection of brightly-coloured herbs and spices will suit your interior perfectly.
Chanterelle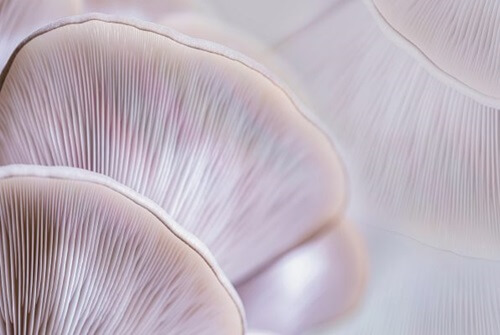 Pictured: Chanterelle
It is widely agreed that milky-white interiors belong to the "timeless" category of decorating styles. If subtlety speaks to you, a full white wall mural featuring the gentle waving patterns of mushrooms will be a welcome wink of the eye to a delicious dish.
It might take a second look before your guests or clients identify this image as a fungus, but then, any foodie knows that identifying mushrooms and preparing them correctly takes time and effort. In comparison, installing a wall mural seems easier than ever!
Wheat Field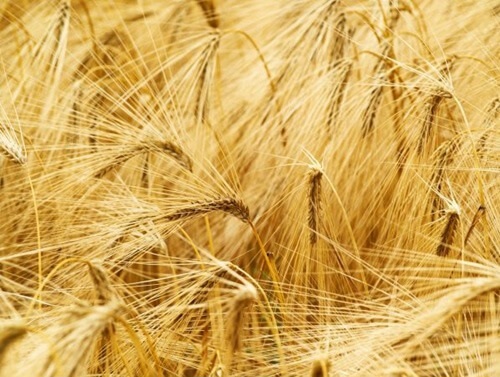 Pictured: Wheat Field
Did you know that wheat was first cultivated 10,000 years ago? It's only natural that we are developing a greater curiosity about the origins of our food, as we take more and more interest in the environment and the impact of a meat-based diet on the health of the planet.
Nature abounds in plants and grasses of all shapes and sizes! A full wall mural of food that has yet to be harvested is a daily reminder of how easy it is to find beauty in our planet's incredible natural diversity.
Rainbow of Fruits and Vegetables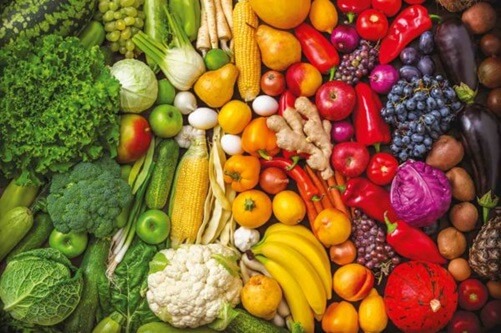 Pictured: Rainbow of Fruits and Vegetables
Food isn't just about flavour, it's also about colour, texture and odour. While this wall mural may not be "scratch-and-sniff", the rainbow of colours it features still speak loud and clear! If you can't seem to get the stimulation you crave in your interior space, throw any monochromatic schemes onto the compost pile. It's time for a platter that pops.
And if rainbow colours inspire you, but you're not ready to commit to a wall full of food, you can still enjoy a blast of colour with a wall mural featuring multicoloured wood planks or rainbow toy blocks.
Coffee Beans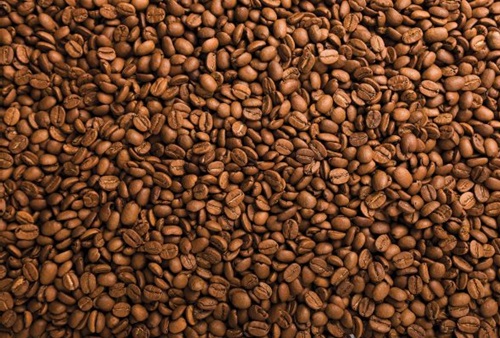 Pictured: Coffee Beans
Some say there's nothing more comforting that a hot cup of coffee. Well, it turns out coffee's warm brown colour may have something to do with it, as colour psychologists claim this hue evokes feelings of security and comfort.
Brown has also been linked with steadfastness, simplicity and dependability. Does this sound like you? Treat yourself to the warmth you deserve with this coffee-coloured wall mural, perfect for inviting a day of solid work at the office or sinking into your favourite chair.
Custom Wall Murals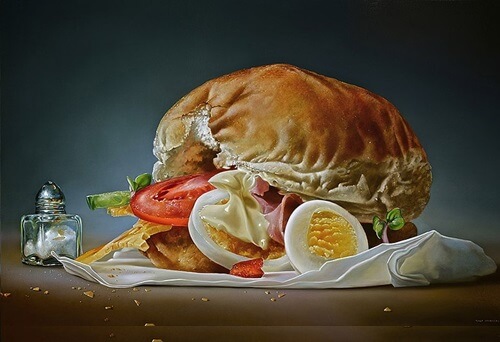 Remember that at Muralunique you can also cook up your own custom wall murals, whether your tastes run toward the darker tones and imaginative food-filled portraits of Giuseppe Arcimboldo, or the clean, clear hyperrealist images of Tjalf Sparnaay (pictured) or Luigi Benedicenti.
Keep in mind that you may have to choose images that are free for public use. One thing is certain, you can always use your own pictures in whatever way you choose!
Enjoy a feast of images at Muralunique!
Whether you crave a smooth and subtle pattern that just hints at your favourite flavours, or you're ready to take your interior to the next level with a daring combination of bright colours, Muralunique offers food wall murals for every room.
Contact us today to learn how you can install a food wall mural in your home or office, or get inspired by checking out some of the beautiful commercial spaces that already feature our wall murals.