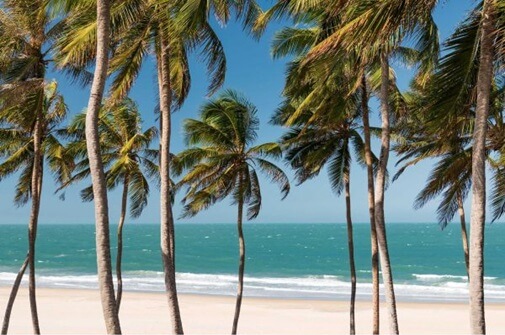 When it comes time to relax, beach wall murals are almost as popular as beach holidays. In fact, recent scientific studies reveal that the beach is one of the best places to alleviate stress and let your mind rest. What better way to remind yourself how to unwind than with your very own image of a coastal paradise?
Palm trees and blue waters can be yours year-round with a warm beach wall mural. Tranquility awaits! Just choose one of the following destinations, and feel yourself sink into the warmth of the sunny sands . . .
The Maldives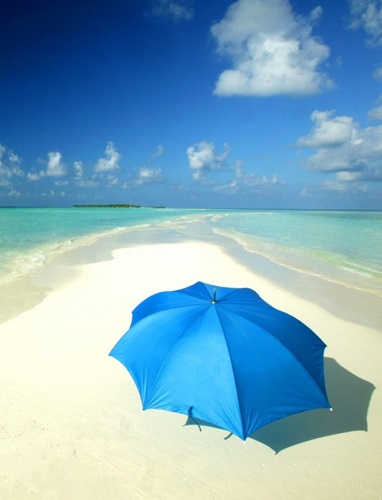 Pictured: Shades of Blue in the Maldives Islands
Beach decor is all about light – but if you aren't sure how to include beach paraphernalia in your interior, you can opt for a stunning wall mural that includes an inviting element of human activity. It's easy to picture yourself under this umbrella, enjoying one of the most beautiful views on the planet! And it's a fact that the colour blue reduces stress and triggers feelings of calm.
Brazil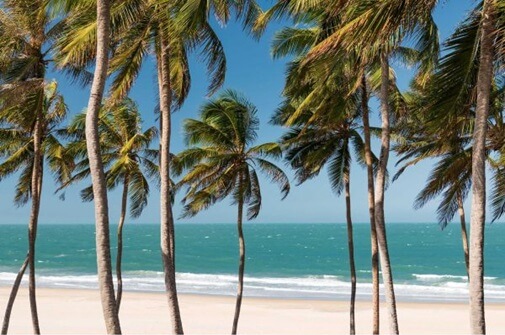 Pictured: Cearà State Beach in Brazil
Brazil's beaches offer year-round sunshine and soft, white sand. Bring back memories of your last vacation – or visualize a future escape – with a full Brazilian beach wall mural. It doesn't take much imagination to feel the gentle breeze, especially if you complement this beautiful scene with light-coloured interior elements, like a white couch or a sisal rug.
Eastern Europe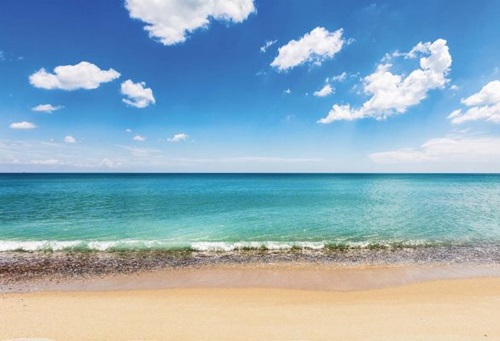 Pictured: Black Sea Beach
The smooth waters of this marginal Mediterranean sea are warm enough for swimming, but there's no need to take the plunge if all you need to decompress is an exquisite view. The Black Sea borders several Eastern European countries, so you can easily pair this stunning beach wall mural with design elements like Ukrainian embroidery or Turkish pottery to weave elements of tradition and travel into your home decor.
And if you can't get enough of the water, opt for a wall mural that features just the plunging ocean waves. There's no sight more refreshing.
Hawaii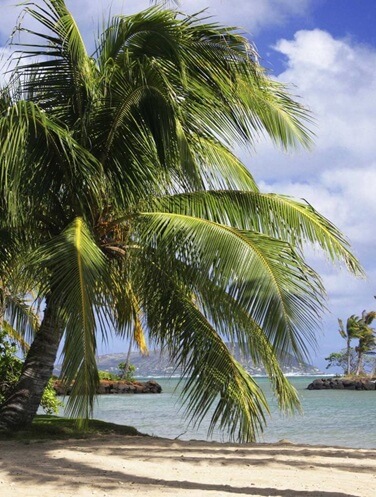 Pictured: Palm Trees in Oahu, Hawaii
The beaches of Hawaii are known for their variety. Whether you're looking for romance, family time, or a people-watching adventure, there's something for everyone. Likewise, a beach wall mural featuring the beautiful palm trees on the island of Oahu can find a place in just about any room. Take a moment to enjoy the view – it doesn't get better than this!
Thailand

Pictured: Koh Mak Beach in Thailand
For some people, a bit of beach isn't enough – they want it all! Panoramic tropical beach wall murals like the one pictured are perfect for long rooms where lounging is the law. Stretch your arms wide and let go. This beach view has everything you need to free yourself from the confines of a busy day.
Indonesia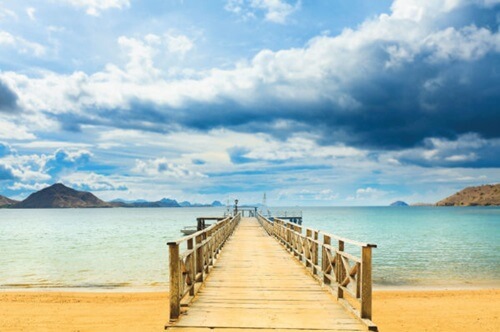 Pictured: Pier on Komodo Island, Indonesia
Ideally, a beach wall mural invites you to step right into another reality. This image of a sandy shore on Komodo Island in Indonesia has all the ingredients for an adventure of the imagination. Even the name holds a certain magic: home to the world's largest lizard, the Komodo Dragon, this island is almost a symbol of the surreal. Who knows what treasures may lurk under the shining waters?
The middle of nowhere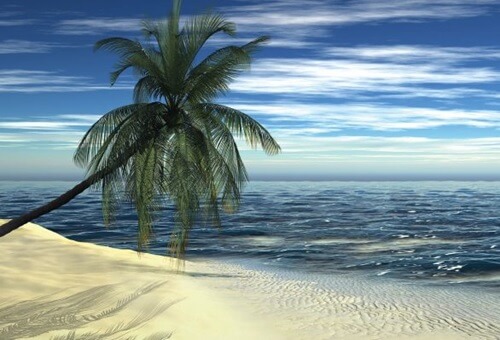 Pictured: Paradise Island
When it comes to virtual holidays, there's no need to limit yourself to the practical or possible! A warm beach wall mural featuring an imaginary location might be the best way to satisfy your desire for palm tree perfection. Who knows where this beach is, and who cares? Once it's featured on your wall, you won't need a map to find your way back to this gorgeous destination again and again.
Summer sunset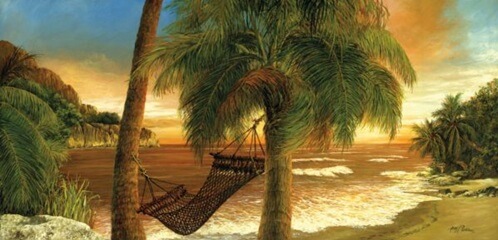 Pictured: Beach sunset
A beach wall mural featuring a sunset perpetually conjures the inimitable feeling of letting go. Why not create a deliberate sense of distance? After all, you know you aren't really a million miles from home. With a beach wall mural that is drawn, not photographed, you can enjoy a whole other layer of discovery, as you curl up with a classic seafaring tale or let your mind wander through time. Add a ship in a bottle or your favourite boating antiques, and witness the hours slip by in happy reverie.
Enjoy the perfect view thanks to Muralunique!
True, installing a beach wall mural means you'll still have to conjure up the sounds and smells of the seaside with a bit of help from your imagination, but with the visual aspect of a beach holiday in place, the rest will be a breeze!
Visit the collection of water and beach wall murals at Muralunique, and immerse yourself in the relaxing world of sand and sea.