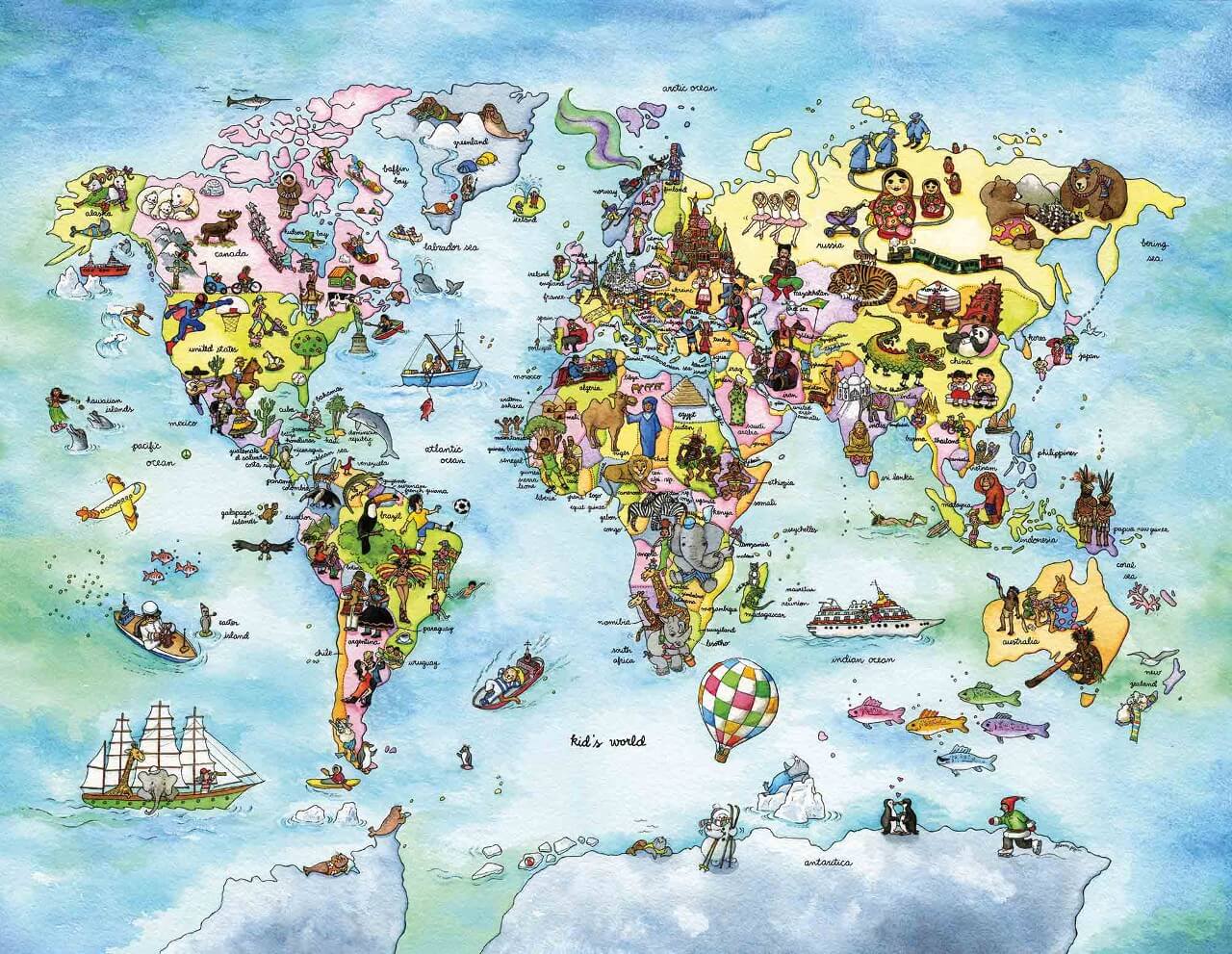 Regardless of age and whether learning is done online or in person, it's vital for students to feel engaged in their education. There are a multiplicity of ways to achieve this, and many of them require a lot of experience, knowledge and skill, but creating a welcoming and positive learning environment is a great start.
Adding a unique wallpaper mural to your classroom, gymnasium or online teaching background can educate, entertain and inspire students and help create optimal conditions for learning. Here are some ideas to get you started!
Wall murals for young children: daycare and elementary school
The best wallpaper murals for children are bright, colourful and fun. The vivid colours and visual stimuli can help foster a positive learning environment and keep children interested. Wall murals can be used in schools and daycares to teach important, age-appropriate concepts in an entertaining and visually appealing way.
Illustrating the alphabet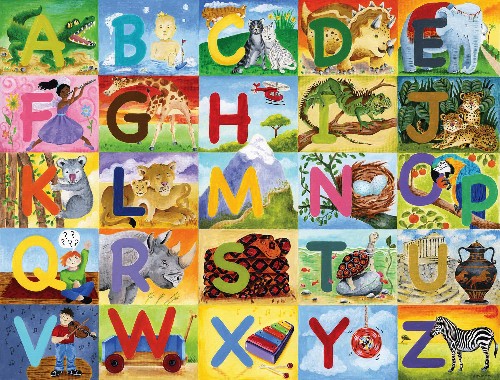 Pictured: Alphabet
An alphabet wallpaper mural with corresponding illustrations is a great option for children who are starting to learn to read. The depictions of common animals and items associated with each letter make it much easier (and more fun!) for young pupils to remember the alphabet. This wallpaper mural is a great teaching aid to have in the classroom!
A map for young explorers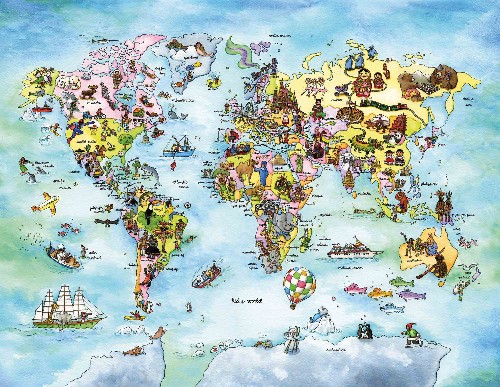 Pictured: Kids World
A world map wallpaper mural designed especially for kids is a great way to introduce them to cultures and traditions across the globe! This map is bursting with lively illustrations of the animals, traditional garb and activities specific to each region.
Wall murals for youth: middle school and high school
Adolescence is a turbulent time. Teenagers often experience peer pressure and begin to question authority, and these and other stressors can make them particularly difficult to engage in learning. The challenge is to reach adolescent students and earn their trust and earnest effort. The right wallpaper mural for teenagers can help accomplish just that!
Youthful aesthetics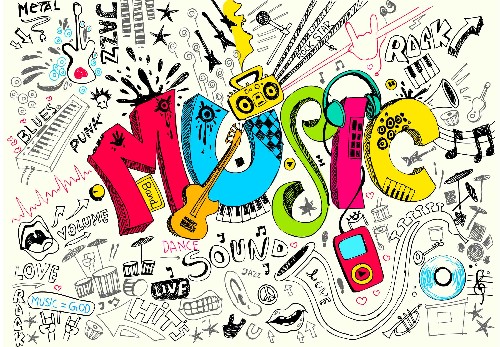 Pictured: Let's Get Musical
One way to try to reach adolescent students is to use aspects of their unique aesthetic and culture. This can be difficult to achieve, because what is considered "cool" changes with staggering rapidity. However, the youthful motifs of this wallpaper mural evoke the type of graffiti often found in school, and adolescent students might appreciate this counterculture approach to enthusiasm about music.
Inspirational images
Pictured: Basketball Slam Dunk in Black and White
Adolescents have a tendency to idolize sports stars and celebrities and seek to emulate them. Schools can tap into this yearning for inspiration by placing wall murals depicting great feats of sportsmanship in gyms and locker rooms.
Custom wallpaper murals for schools and classrooms
If you haven't been able to find the ideal wall mural for your classroom, why not create your own? There are businesses that offer the option of custom wall murals made to your exact specifications. Create a mural that depicts your school logo, mascot or anything else you like. The sky is the limit!
Spruce up your school with wallpaper murals from Muralunique!
If you're looking for creative ways to engage your students, a wall mural is a great investment! The right mural can add much more than just décor to a classroom.
Muralunique is the leading provider of wallpaper murals in Canada. Our murals are completely removable and reusable, meaning that you can easily take them from classroom to classroom or put up a different one every year. They are also eco-friendly and biodegradable. Contact us today to take your learning environment to the next level!