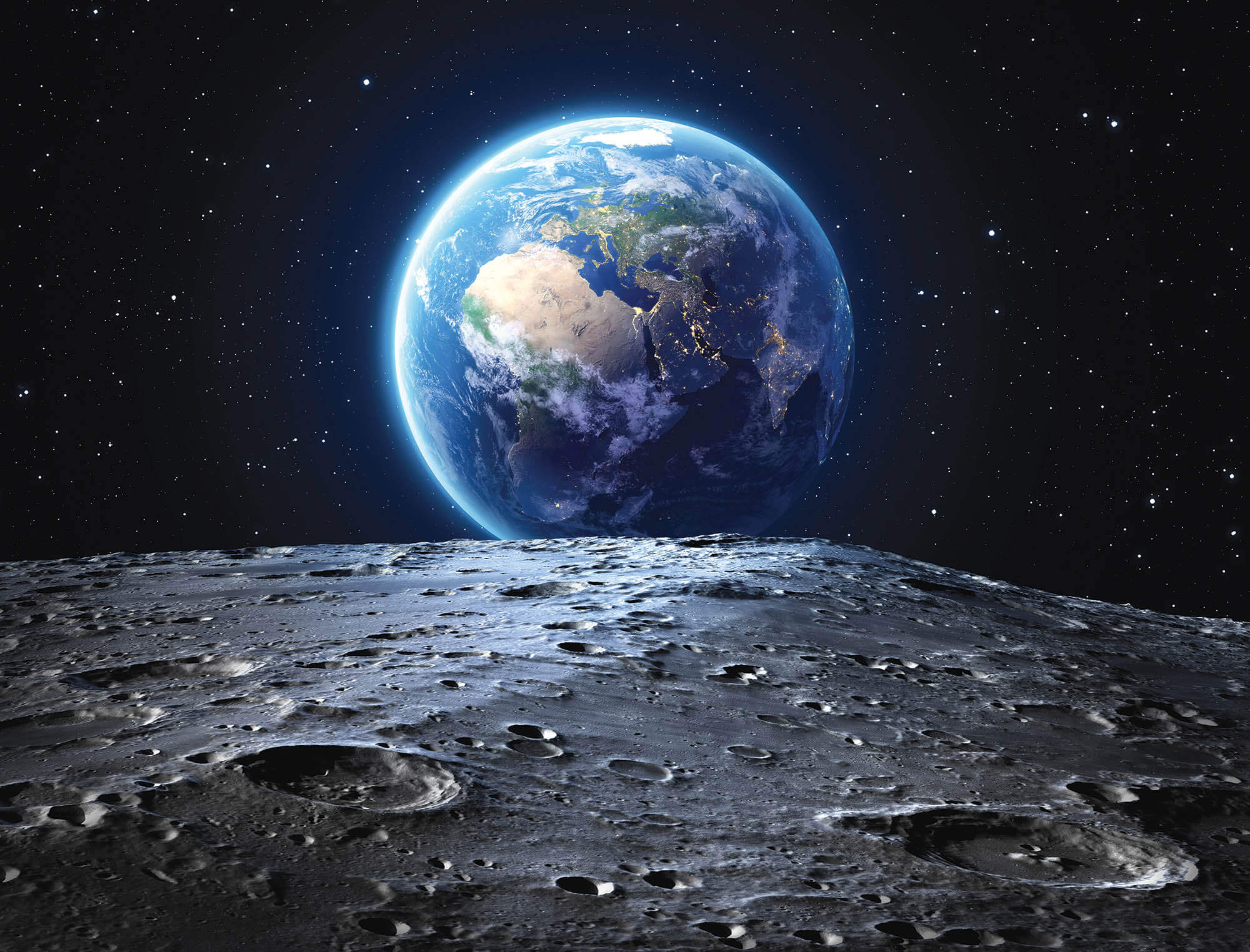 Science fiction is a genre that ably explores many themes that are very relevant in today's world—the interplay between technology and morality, the possibilities and threats of AI, sustainability and climate change, othering and prejudice-based conflict, and plenty more besides.
Modern film technology is also better equipped than ever to faithfully depict the wildest extraterrestrial settings and beings our imaginations can dream up. In this context, it's easy to understand the current popularity of franchises like Star Trek, Doctor Who, Dune and Avatar.
If you're a fan of science fiction, a futuristic wallpaper mural is a great way to create a space that reflects your interests and let your geek flag fly! Take a look at these sci-fi wall mural ideas for inspiration.
Walk on the moon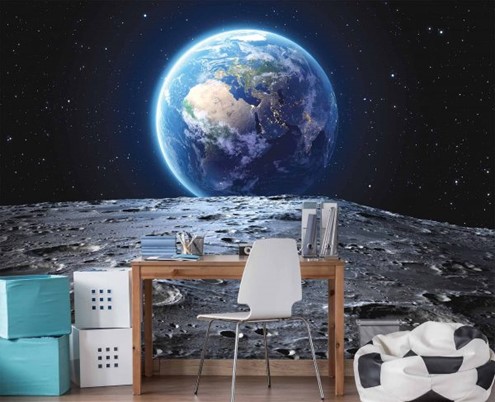 Pictured: The Earth from the Moon
If you've always dreamed of travelling to outer space and seeing the Earth from far away, you might enjoy an optical illusion wall mural that makes it seem like you're really there! Touch down on the cratered, rocky surface of the moon and gaze upon our precious globe. Seeing the Earth from such a unique perspective will give you that same sense of wonder, even if you can't do it in person.
Share your love of sci-fi with your kids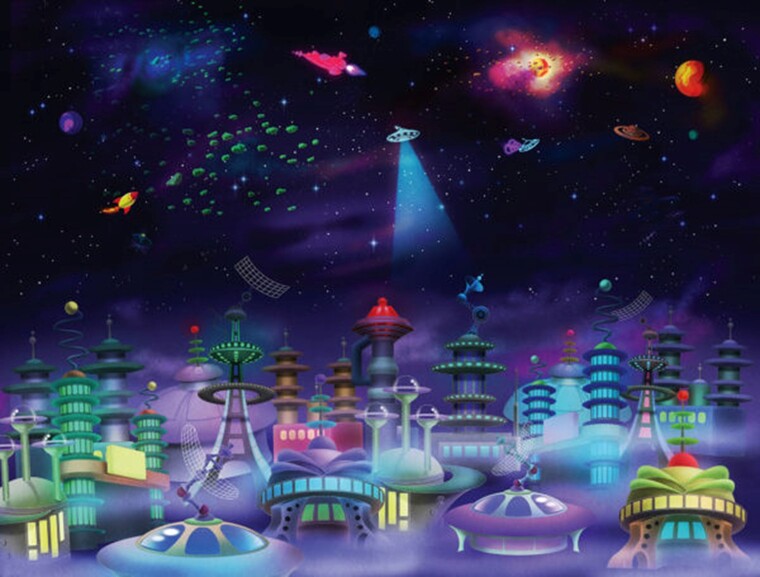 Pictured: Space City
If you can't wait to share your love of all things alien with your kids, consider placing this whimsical children's wall mural in their bedroom or playroom. Your little ones are sure to be fascinated by the extraordinarily-shaped buildings and the UFOs zooming through the sky. The atmosphere might even inspire them to play pretend and go on a trip in their favorite rocket ship!
Step into the Time Vortex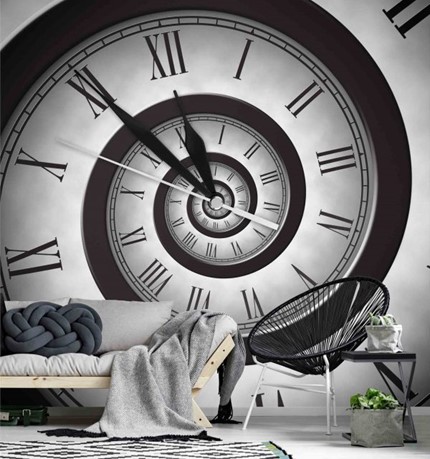 Pictured: Time Infinity
If you'd prefer a subtler nod to your favorite sci-fi series, you can always opt for this mind-bending wallpaper mural, which is almost identical to the swirling clock motif that appears in the 12th doctor's title sequence on Doctor Who. It's a classy, tasteful way to show your love for the Time Lord without plastering TARDISes everywhere.
Explore the final frontier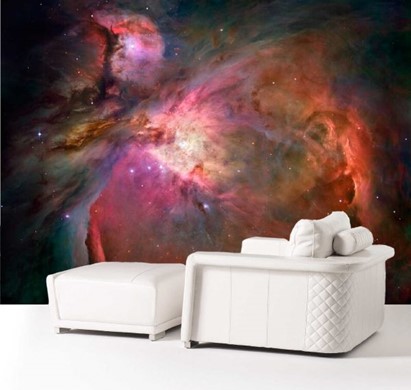 Pictured: Orion Nebula
We tend to think of space as vast emptiness, but there is light, color and beauty to be found as well. If you're passionate about all of the unique and spectacular phenomena the cosmos has to offer, you might like this space wall mural depicting the Orion Nebula. Let your mind float among the cosmic clouds where stars are born and boldly go where no one has gone before!
Indulge your love of science fiction with wall murals from Muralunique!
Wallpaper murals are a great way to personalize your space and make it unique. Muralunique offers a vast selection of murals to suit every taste and interest. Our murals are easy to install, remove and reuse, so you can bring them with you when you move or replace them whenever your décor preferences change. We can also custom print wallpaper murals if you want to use an image from your favorite sci-fi franchise.
Purchase your mural from our online shop today! If you have any questions about our products, feel free to contact us—we'll be happy to answer.