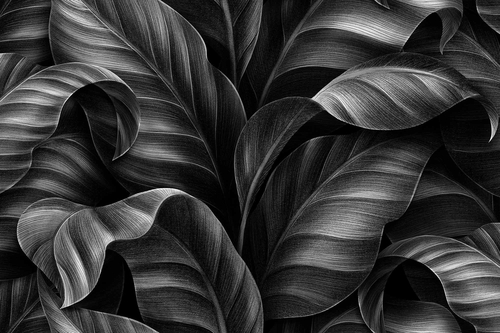 Dark walls create a warm and inviting vibe that can evoke timeless feelings of home. Whether you're looking to follow the latest texture trends, enjoy a bit of drama, or add a sense of nostalgia or adventure to your interior, a dark wall mural could make all the difference!
Take your interior to the next level with one of the following dark mural ideas from Muralunique!
Dressy drama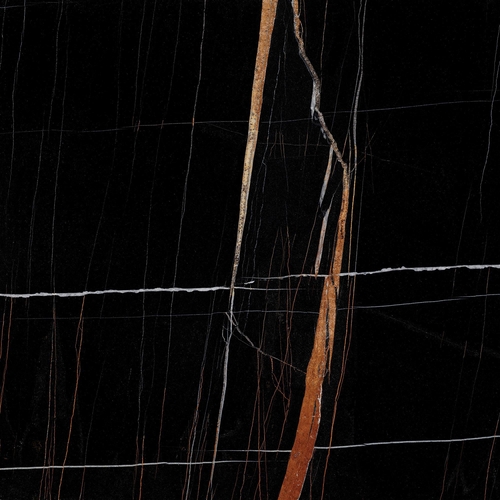 Pictured: Black and Bronze Marble
There's nothing like luxurious marble to dress up a space. Why not take the traditional up a notch and make a statement? Part of the pleasure of installing a mural is the freedom to scale up smaller patterns until they are almost surreal – pushing the limits of both space and time. And remember, dark hues can help hide unsightly cables and other elements that are necessary but not nice to look at.
Historical harmony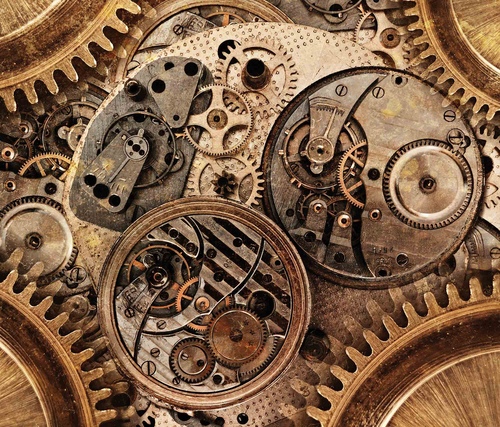 Pictured: Precision Engineering
Whether you are a fan of steampunk, or just have a soft spot for the machines of times gone by, a mural that features the dark, earthy tones of sepia photography will surely invite contemplation of the best of the past. Historical imagery makes a room warm and cozy, a perfect complement to a roaring fire or scented candle.
Timely texture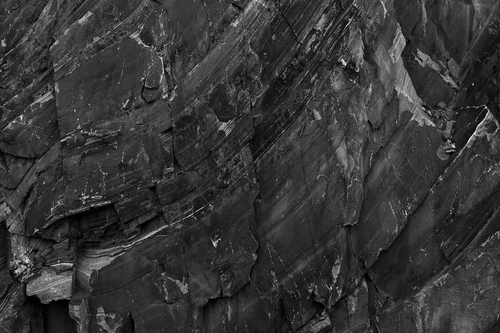 Pictured: Cliff Wall (Black)
It's no secret that texture is a major player in interior design for 2023. Floors, backsplashes and entire walls are expected to show off an appreciation for tactile sensations.
Whether you prefer the textures of the natural world or the more harsh metal textures of man made surfaces, a dark textured mural could invite the visceral reaction that brutalist architects relish. Embrace contrast when choosing a wallpaper mural and remember to make sure your furnishings complement your bold statement.
Deceptive depth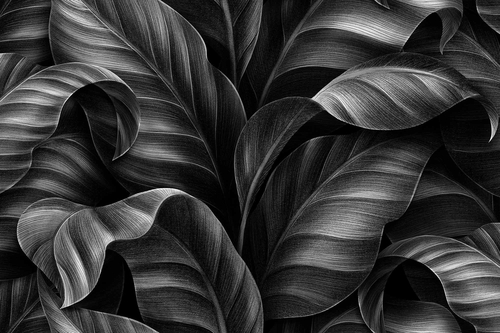 Pictured: Canna Leaves in Black and White
Geometric designs and optical illusions are perennial favourites when it comes to wall murals. But no need to turn to past masters or pale colours if you're looking to add depth to a room. Dark, contemporary designs featuring plant foliage, building interiors and abstract forms can add a sense of space and keep you contemplating a 'trick of the eye' for hours.
Neoclassical niceties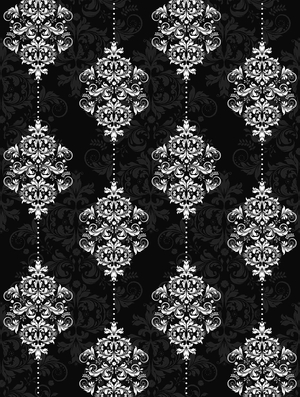 Pictured: Damask
A dark mural featuring neoclassical symmetry is sure to please anyone following 2023 interior decorating trends. To add a sense of grandeur to a room, turn to the forms and balance of antiquity, or take a page from the Renaissance, when artists were inspired to create balanced designs like the exquisite pattern featured above. Black and white murals go especially well with brightly coloured furniture.
Sombre space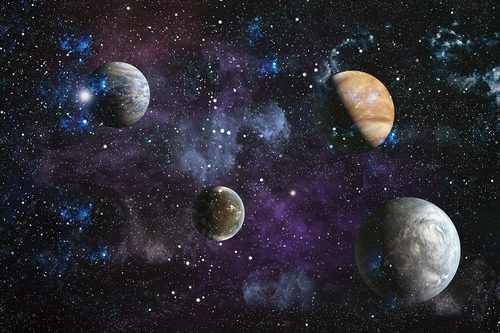 Pictured: Somewhere in the universe
Dark murals are not only for adults – teens and even children can find comfort in contemplating a dark-hued wall mural featuring the murky depths of the night sky. A striking dark space mural is not only a pleasure to look at, it can help reduce visible wear and tear on heavily-used walls and bring a sense of coherence to a room that might not have much personality.
Be bold and choose a dark wall mural from Muralunique!
Whether you hope to make your space more elegant, invite guests on a voyage of the imagination, or simply inspire yourself with beauty from times gone by, Muralunique offers a wide variety of dark murals to choose from.
Our murals are eco-friendly and easy to install. We provide tips for choosing the right size and getting the results you dream of.
Relish the reliable – choose a dark wall mural today!